CCHE Seminar: Kaveh Katebian, Beaconsfield Group
Practical Application of Simulation Models to Support Policy Decision Making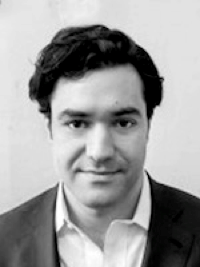 Kaveh is a Partner at Beaconsfield Group specializing in using advanced quantitative and qualitative analysis to solve complex problems in the health and life sciences industry. He leads the firm's economic and analytical strategy projects and has worked with organizations across the continuum of care including governments, regional health authorities, healthcare providers, medical devices manufacturers, and private equity firms.
He is principally focused on developing and implementing strategies that improve care quality, reduce spending and increase access to innovative technologies. He leads engagements that involve program restructuring, product pipeline management, market access and reimbursement, regulatory and market model design, early-stage technology evaluation, and mergers and acquisitions analysis and support.
Kaveh holds a Bachelor of Arts in Applied Economics from Queen's University, and a Masters of Arts in Economics from McMaster University.
Abstract
The general framework for economic evaluations of medical technologies in Canada and other developed nations has been adapted from drugs evaluations, despite intrinsic differences in how the two are purchased and impact the delivery of healthcare. The shortcomings of current frameworks in supporting technology adoption decisions will be explored through a series of case studies and contrasted with alternative approaches relying on simulation modelling.
---
CCHE Seminar Series 2016/17 – full schedule
Join the CCHE Health Economics seminar series mailing list by sending a request to cche@utoronto.ca.

Sign up for IHPME Connect.
Keep up to date with IHPME's News & Research, Events & Program, Recognition, e-newsletter.
Get in Contact
---
Communications
TBD
Email Address: ihpme.communications@​utoronto.ca
Manages all IHPME-wide communications and marketing initiatives, including events and announcements.