CCHE Seminar: Meghan McMahon, University of Toronto
CIHR and the CIHR Health System Impact Fellowship – with guest panelists Dr. Rhonda Cockerill and Dr. Betty Chang
CIHR's Health System Impact (HSI) Fellowship provides a unique opportunity for Health Service and Policy Research (HSPR) PhD trainees and post-doctoral fellows to apply their research and analytic talents to critical challenges in health system and related organizations outside of the traditional scholarly setting, and to develop professional experience, new skills, and networks. The second round of the program is now available (application deadline: April 5, 2018).  Join CIHR-IHSPR Program Director Meg McMahon, Health System Impact Fellowship academic mentor Dr. Rhonda Cockerill, and IHPME-NYGH Health System Impact Fellow Dr. Betty Chang to learn more about the HSI Fellowship and how to apply, about IHPME's leadership and involvement in the program, and to learn about one of the inaugural fellow's experience in the program thus far.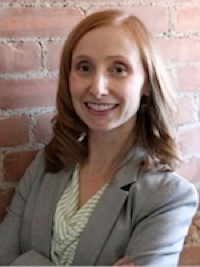 Meghan McMahon is Program Director with the Canadian Institutes of Health Research's Institute of Health Services and Policy Research. She is completing her PhD in the Institute of Health Policy, Management and Evaluation at the University of Toronto and is a Fellow with the Canadian Centre for Health Economics. Meghan has a MSc in Health Systems Research from the University of Toronto.
---
CCHE Seminar Series 2017/18 – Full Schedule
Join the CCHE Health Economics seminar series mailing list by sending a request to cche@utoronto.ca

Sign up for IHPME Connect.
Keep up to date with IHPME's News & Research, Events & Program, Recognition, e-newsletter.
Get in Contact
---
Communications
TBD
Email Address: ihpme.communications@​utoronto.ca
Manages all IHPME-wide communications and marketing initiatives, including events and announcements.