Cancelled – CCHE Seminar: Nathan Yang, McGill University
Success Breeds Success: Weight Loss Dynamics in the Presence of Short-Term and Long-Term Goals
What is the role of short-term goal achievement on long-term goal achievement under the context of weight loss? Using novel large-scale data from a freemium mobile weight management application, Yang and fellow researchers tracked the daily dynamics of weight loss across a large number of users.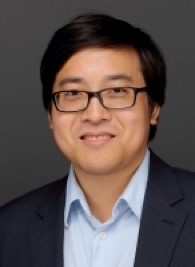 Nathan Yang is an Assistant Professor in Marketing at McGill Desautels Faculty of Management. He is also a Research Fellow at the Centre interuniversitaire de recherche en économie quantitative (CIREQ), Researcher at the Center for Interuniversity Research and Analysis of Organizations (CIRANO), Academic Member at the McGill Centre for the Convergence of Health and Economics (MCCHE), Faculty Associate at the Canadian Centre for Health Economics (CCHE), and Associate Member at the Group for Research in Decision Analysis (GERAD). Nathan received his Ph.D and M.A. in Economics from the University of Toronto, where his doctoral studies were funded by the Social Sciences and Humanities Research Council of Canada (SSHRC), as well as the NET Institute summer research grant. Prior to his graduate studies, he received a B.Sc. in Mathematics from the University of Alberta. His main research interests are in quantitative marketing and empirical industrial organization.
---
CCHE Seminar Series 2017/18 – Full Schedule
Join the CCHE Health Economics seminar series mailing list by sending a request to cche@utoronto.ca

Sign up for IHPME Connect.
Keep up to date with IHPME's News & Research, Events & Program, Recognition, e-newsletter.
Get in Contact
---
Communications
TBD
Email Address: ihpme.communications@​utoronto.ca
Manages all IHPME-wide communications and marketing initiatives, including events and announcements.