CCHE Seminar: Peter Coyte, IHPME, University of Toronto
Theoretical Basis for Caregiving Threshold Effects on Labour Market Outcomes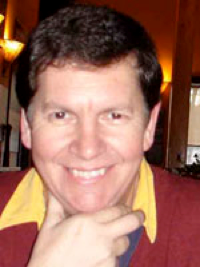 Dr. Peter Coyte is a national and international expert in the areas of health economics, health services evaluation, and health policy and planning. He was instrumental in the establishment of, and was inaugural president of, the Canadian Association for Health Services and Policy Research (CAHSPR). Dr. Coyte holds a CHSRF/CIHR Health Services Chair in Health Care Settings and Canadians: A Program of Research, Education, and Linkage. He is the director of the CIHR Strategic Research Training Program in Health Care, Technology, and Place.
Abstract
This presentation will highlight the importance of economic theory in guiding the empirical specification of the relationships between unpaid caregiving and LMOs. Specific attention is paid to caregiving threshold effects that are not predicted through traditional labour-leisure choice models. The use of kinks to underlying preferences for income and leisure generate the potential for threshold effects. This formulation ensures that: (1) there will be both kinks and discontinuities in the relationships between unpaid caregiving and LMOs; (2) that a set of predictable relationships hold between amount of caregiving at which the kinks and discontinuities occur; and (3) that the relationship between unpaid caregiving and LMOs will have a unique and predictable specification.
CCHE Seminar Series 2016/17 – full schedule
Join the CCHE Health Economics seminar series mailing list by sending a request to cche@utoronto.ca.

Sign up for IHPME Connect.
Keep up to date with IHPME's News & Research, Events & Program, Recognition, e-newsletter.
Get in Contact
---
Communications
TBD
Email Address: ihpme.communications@​utoronto.ca
Manages all IHPME-wide communications and marketing initiatives, including events and announcements.