The Canada Health Transfer: Moving from a per-capita to a needs-based formula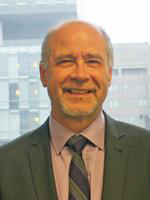 Speaker: Greg Marchildon, University of Toronto
The great advantage of the current Canada Health Transfer (CHT) is its simplicity. However, an argument can be made that the policy purpose of the CHT should address the unavoidably higher costs of delivering health services due to age structure and geographic dispersion. While there may be other variables that affect provincial health system expenditures, this paper argues that any future revision of the formula should focus on these two key variables for a number of policy and data-related reasons.
Greg Marchildon is Ontario Research Chair in Health Policy and System Design at the Institute of Health, Policy and Evaluation at the University of Toronto. He is a Fellow of the Canadian Academy of Health Sciences and member of the editorial board of the European Observatory on Health Systems and Policies. After obtaining his PhD at the London School of Economics, he taught for five years at Johns Hopkins University's School of Advanced International Studies. He then served as Deputy Minister to the Premier and Cabinet Secretary in Saskatchewan and as Executive Director of the Royal Commission on the Future of Health Care in Canada.
Winter 2016 Schedule: http://www.canadiancentreforhealtheconomics.ca/learn/conferences-and-seminars/cche-seminar-series-15-16-2/
Join the CCHE Health Economics seminar series mailing list by sending an e-mail to: cche@utoronto.ca

Sign up for IHPME Connect.
Keep up to date with IHPME's News & Research, Events & Program, Recognition, e-newsletter.
Get in Contact
---
Communications
TBD
Email Address: ihpme.communications@​utoronto.ca
Manages all IHPME-wide communications and marketing initiatives, including events and announcements.