Dr. Ying Peng, TB Department Zhejiang Provincial Centre for Disease Prevention and Control
Topic: Under-reporting of multidrug-resistant tuberculosis (MDR-TB) burden in Zhejiang China: comparing between a modelling study and case reports between 2009 and 2013.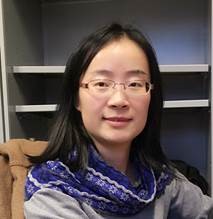 Abstract: China has the second highest MDR-TB burden worldwide, but the majority of MDR-TB cases were not identified due to lack of availability of Drug Susceptibility Tests (DST). We employed data from reported MDR-TB cases under the national TB reporting system from 2009 to 2013. The average proportion of MDR-TB new cases was used to estimate MDR-TB cases under 100% screening situation. The modelling results showed 50% more MDR-TB cases would be detected, with 31% from new cases. The study indicated screening for MDR-TB among new TB cases should be recommended, along with a call for rapid DST.
RSVP:  cph.dlsph@utoronto.ca
Teleconference available:
Local Dial In: 416-933-3840
Toll-Free Dial In: 1-866-602-7211 (Canada & US)
Conference ID: 1764216

Sign up for IHPME Connect.
Keep up to date with IHPME's News & Research, Events & Program, Recognition, e-newsletter.
Get in Contact
---
Communications
TBD
Email Address: ihpme.communications@​utoronto.ca
Manages all IHPME-wide communications and marketing initiatives, including events and announcements.