A Network Perspective of D & I
Dr. Reza Yousefi-Nooraie, University of Rochester
Social networks influence individuals' beliefs, behaviors, and motivations to change. They also provide channels to reach individuals and clusters. Studying networks as potential barriers/facilitators of implementation, targeting and modifying network structures to optimize and facilitate dissemination and implementation, and evaluating network changes as potential outcomes are important yet less explored fields in D&I research.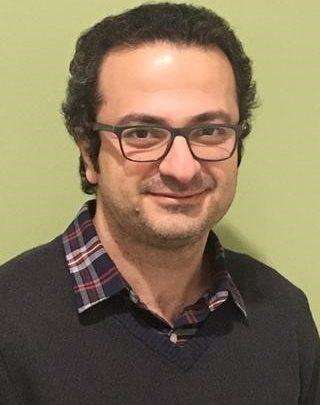 Reza Yousefi Nooraie is an Assistant Professor at the Department of Public Health Sciences, University of Rochester (since Oct 2018), with a dual (Status) appointment at the Institute of Health Policy, Management, and Evaluation, University of Toronto. He is an expert in studying social networks to inform and promote the dissemination and implementation of innovations. He has developed frameworks and published methodological guidelines on mixed methods approaches to network analysis and using network analysis in implementation science. He is especially interested in designing network-informed and network-modifying interventions, and studying networks as the outcome of the implementation. Several of his ongoing and completed studies are Mixed Methods research, incorporating both quantitative and qualitative perspectives to address complex questions.
Dissemination & Implementation Science: Explained & Emerging
The Series will feature leading scholars in the areas of dissemination and implementation science, who will engage seminar participants in discussions around a variety of topics including: differentiating dissemination and implementation science and situating them within the broader KT domain; what is knowledge and approaches to its generation; the history and evolution of dissemination and implementation science; dominant and promising theory and frameworks for DIS; research approaches, methods and methodological challenges in implementation science; de-implementation and other thorny implementation issues; network perspectives on D&I; sustainability research; and contemporary research on scale up & scale out.
Readings to consider:
https://journals.plos.org/plosone/article?id=10.1371/journal.pone.0131712
https://www-sciencedirect-com.myaccess.library.utoronto.ca/science/article/pii/S0277953618305859
https://journals-sagepub-com.myaccess.library.utoronto.ca/doi/10.1177/0163278718772887

Sign up for IHPME Connect.
Keep up to date with IHPME's News & Research, Events & Program, Recognition, e-newsletter.
Get in Contact
---
Communications
TBD
Email Address: ihpme.communications@​utoronto.ca
Manages all IHPME-wide communications and marketing initiatives, including events and announcements.