Dr. Khaled Almilaji, Physician and Executive Masters of Health Informatics Student, IHPME
The Power of Information for Positive Health Interventions in Conflict Conditions
Dr. Khaled Almilaji, a Syrian doctor, was unable to finish his specialization in head & neck surgery because of the war in Syria.
Dr. Almilaji worked for humanitarian aid and focused on data collection, needs assessment, and Health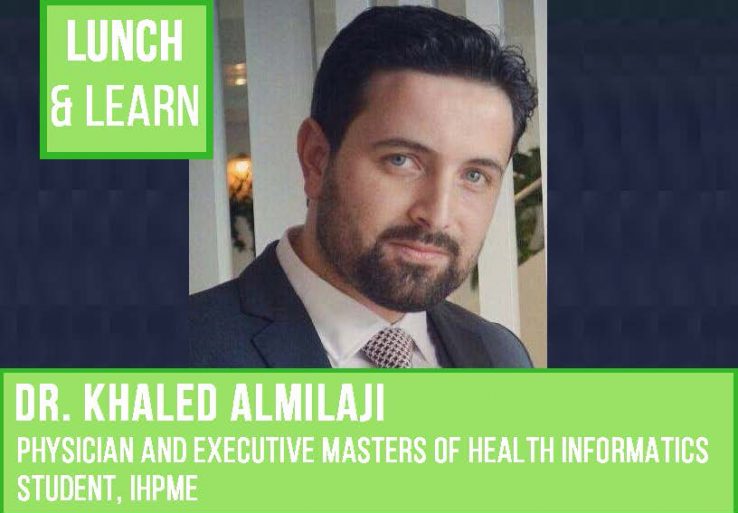 Information Systems in the conflict zone. In early 2013, he established the Health Department of the Humanitarian Office of the Syrian opposition. He led several national projects, including co-founding the Early Warning Alert & Response Network 'EWARN' for communicable diseases in all areas that were not under the Syrian regime's control in mid-2013 and established the Needs & Population Monitoring network in mid-2015.
His latest project is Health Information Systems in northern Syria. Dr. Almilaji is currently completing his Masters of Health Informatics at the Institute of Health Policy, Management and Evaluation in the Dalla Lana School of Public Health. He is also still managing his humanitarian team in Turkey & Syria. Earlier this year he was awarded, alongside other Canadian colleagues, the Meritorious Service Medal by her majesty the Queen, Elizabeth II, for his humanitarian work.

Sign up for IHPME Connect.
Keep up to date with IHPME's News & Research, Events & Program, Recognition, e-newsletter.
Get in Contact
---
Communications
TBD
Email Address: ihpme.communications@​utoronto.ca
Manages all IHPME-wide communications and marketing initiatives, including events and announcements.