Dr. Sacha Bhatia, Director, Institute for Health Systems Solutions and Virtual Care, Women's College Hospital
What Healthcare Can Learn from the NBA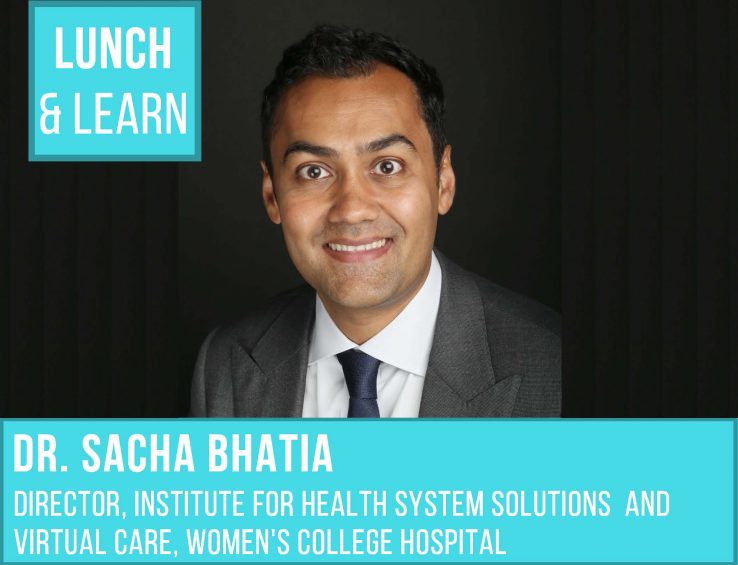 Dr. R. Sacha Bhatia is the Director of the Institute for Health System Solutions and Virtual Care (WIHV) at Women's College Hospital, where he also a staff cardiologist. As Director of WIHV, Dr. Bhatia leads evaluation for Choosing Wisely Canada, a national initiative managed through the University of Toronto in collaboration with the CMA. He is also appointed as Assistant Professor at the University of Toronto and as an adjunct scientist at the Institute for Clinical Evaluative Sciences. Previously Dr. Bhatia worked as a clinical and research fellow in cardiology at Massachusetts General Hospital and Harvard University. Dr. Bhatia received his medical degree and MBA at McGill University and his internal medicine and cardiology training in Toronto.
The objectives of the presentation are:
To explore the role of data analytics has played in professional sports and how that could translate to healthcare
To understand how data can improve physician and team performance
To discuss current barriers to transformative data analytics in healthcare

Sign up for IHPME Connect.
Keep up to date with IHPME's News & Research, Events & Program, Recognition, e-newsletter.
Get in Contact
---
Communications
TBD
Email Address: ihpme.communications@​utoronto.ca
Manages all IHPME-wide communications and marketing initiatives, including events and announcements.