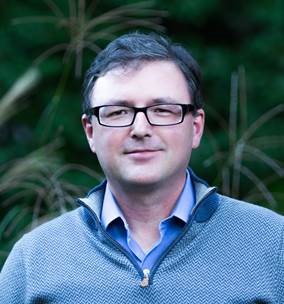 Peter S. Hovmand
Founding Director & Professor
Brown School's Social System Design Lab
Washington University  
A number of public health issues—from cancer, obesity and undernutrition to environmental health, climate change, structural racism, and mental health—have been classified as "wicked" problems. Calls for new approaches that identify system leverage points and ways to bring solutions to scale to improve population and community health have led to a growing interest in complexity or system science approaches to implementation science, especially as a way to advance health equity in communities and populations. This talk provides a brief overview of the intersection of implementation science and complexity science, critical reviews some of the trends in emerging research and interest in systems science, and identifies some ways that implementation science and complexity science can used to create better learning health systems for advancing community health.
Peter S. Hovmand, PhD, MSW is the founding director and professor of practice at the Brown School's Social System Design Lab at Washington University in St. Louis. Dr. Hovmand's research has focused on the development of participatory methods to engage organizations and communities in system dynamics to understanding social and health inequities.
Readings to consider:
Meadows, D. H. (1999). Leverage points: Places to intervene in a system
Mark Your Calendars:
April 28th, 4:30-6:00 pm
---
Dissemination and Implementation Science: Explained and Emerging
This year, IHPME's annual themed Health Services, Systems & Policy Research Seminar Series is entitled Dissemination & Implementation Science: Explained & Emerging. The Series will feature leading scholars in the areas of dissemination and implementation science, who will engage seminar participants in discussions around a variety of topics including: differentiating dissemination and implementation science and situating them within the broader KT domain; what is knowledge and approaches to its generation; the history and evolution of dissemination and implementation science; dominant and promising theory and frameworks for DIS; research approaches, methods and methodological challenges in implementation science; de-implementation and other thorny implementation issues; network perspectives on D&I; sustainability research; and contemporary research on scale up & scale out.
Please consider forwarding this information to any colleagues who might be interested.

Sign up for IHPME Connect.
Keep up to date with IHPME's News & Research, Events & Program, Recognition, e-newsletter.
Get in Contact
---
Communications
TBD
Email Address: ihpme.communications@​utoronto.ca
Manages all IHPME-wide communications and marketing initiatives, including events and announcements.