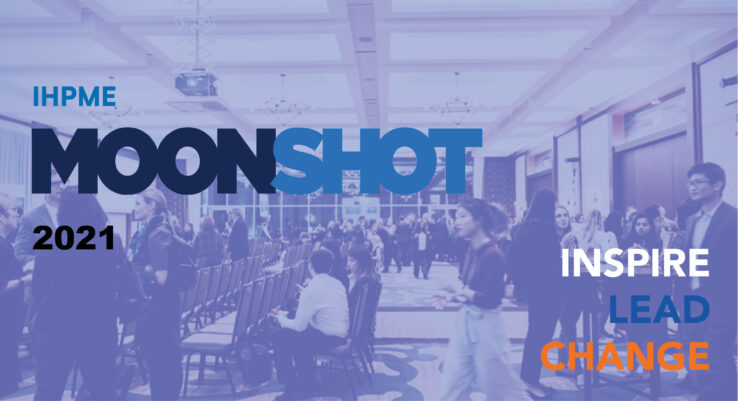 Managing Burnout and Promoting Wellness in the Health Workforce
The COVID-19 pandemic has accentuated the long-standing problem of burnout, which, in addition to its personal toll on health care workers, has been linked to higher costs and poorer outcomes for patients. Burnout is also associated with decreased productivity and health workforce attrition.
Moonshot 2021 will examine this issue by looking at the broad, system-level changes needed to address burnout and promote wellness in the health care workforce. What new approaches should be taken?
Join us for a panel discussion on the impact of burnout on staff and leaders, and the kind of collaboration and integration needed to manage this problem.
Speakers:
Dr. Martin Koyle is Head of the Division of Urology at SickKids Hospital and a Professor of Surgery at the University of Toronto.
Dr. Joy Richards is Vice-President, Health Professions and Chief Nursing Executive at UHN, and the past president of the Academy of Canadian Executive Nurses.
Dr. Abi Sriharan is Director of the System Leadership and Innovation Program at IHPME and a leading researcher in the field of human capital strategy in the health sector, with a focus on crisis leadership, burnout and resiliency.
John Yip is President and CEO of Kensington Health, a nonprofit, community-based residential and ambulatory health services provider. He was the former Vice-President of corporate services at Health Quality Ontario.
Following the discussion will be a moderated Q&A and presentations of the Harold Livergant Award, and the Louise Lemieux-Charles Health System Leadership Award.
Show your festive cheer at the IHPME holiday party! Grab a hot drink and toast your friends and colleagues as we enjoy entertainment from IHPME faculty!
Register: https://www.eventbrite.ca/e/ihpme-moonshot-2021-and-holiday-party-tickets-205951144417

Sign up for IHPME Connect.
Keep up to date with IHPME's News & Research, Events & Program, Recognition, e-newsletter.
Get in Contact
---
Communications
TBD
Email Address: ihpme.communications@​utoronto.ca
Manages all IHPME-wide communications and marketing initiatives, including events and announcements.