IHPME in collaboration with the McMaster Health Forum and the Ottawa Hospital Research Institute are pleased to host a Seminar as part of the Partnership for Health System Strengthening's program on Patient-Oriented Health Research & Innovation.
The development, governance and use of linked indigenous health data in Ontario
Dr. David Henry, MB ChB, MRCP, FRCP
Dr. David Henry is Professor of Health Systems Data and is co-lead of the 'Big Data for Health' initiative at the IHPME and Dalla Lana School of Public Health at the University of Toronto. He is executive co-lead of CNODES (www.cnodes.ca) a distributed network of Canadian data centres and scientists using administrative data to evaluate drug safety. He is former President and CEO of the Institute for Clinical Evaluative Sciences (ICES), the principal independent steward of linked health services data in Ontario. Dr. Henry has been the indigenous health data lead at ICES since 2013.
= = = = =
Lunch will be provided. Space is limited. Kindly RSVP to sarah.patton@utoronto.ca.
Adobe Connect Webinar will also be available. No registration required. To join the webinar, please click the link on the date and time specified: https://ihpme.adobeconnect.com/pohr/
Test your connection: https://ihpme.adobeconnect.com/common/help/en/support/meeting_test.htm
Get a quick overview: http://www.adobe.com/products/adobeconnect.html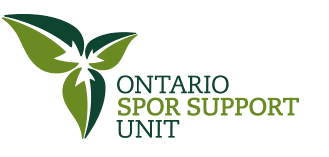 Sign up for IHPME Connect.
Keep up to date with IHPME's News & Research, Events & Program, Recognition, e-newsletter.
Get in Contact
---
Communications
TBD
Email Address: ihpme.communications@​utoronto.ca
Manages all IHPME-wide communications and marketing initiatives, including events and announcements.