IHPME in collaboration with the McMaster Health Forum and the Ottawa Hospital Research Institute are pleased to host a Seminar as part of the Partnership for Health System Strengthening's program on Patient-Oriented Health Research & Innovation.
Patient and Community Engagement Research (PaCER):  A Social Innovation Investing in the Science of Engagement
Dr. Deborah Marshall, PhD
University of Calgary
Dr. Deborah Marshall brings experience from health technology assessment, academia and industry research settings in Canada, the United States, and Europe. Her health technology assessment and health services research program includes patient preferences and patient engagement research, cost-effectiveness analysis, and dynamic simulation modeling of health services delivery to improve the effectiveness and efficiency of health care services. She holds a Canada Research Chair (Health Services and Systems Research) as a Professor at the University of Calgary and the Arthur J.E. Child Chair of Rheumatology Outcomes Research. She is a founding co-investigator of the innovative Patient and Community Engagement Research (PaCER) Program at the University of Calgary which trains patients to design and conduct health research, using specific adapted methods of qualitative inquiry.
= = = = =
Lunch will be provided. Space is limited. Kindly RSVP to sarah.patton@utoronto.ca.
Adobe Connect Webinar will also be available. No registration required. To join the webinar, please click the link on the date and time specified: https://ihpme.adobeconnect.com/pohr/
Test your connection: https://ihpme.adobeconnect.com/common/help/en/support/meeting_test.htm
Get a quick overview: http://www.adobe.com/products/adobeconnect.html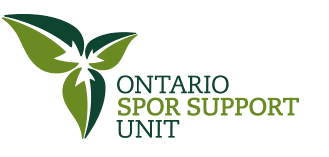 This seminar has been made possible thanks to generous funding from the
Ontario SPOR SUPPORT Unit.
Patient-Oriented Health Research 2016-17 Seminar Series: full schedule – [PDF]

Sign up for IHPME Connect.
Keep up to date with IHPME's News & Research, Events & Program, Recognition, e-newsletter.
Get in Contact
---
Communications
TBD
Email Address: ihpme.communications@​utoronto.ca
Manages all IHPME-wide communications and marketing initiatives, including events and announcements.