IHPME in collaboration with the McMaster Health Forum and the Ottawa Hospital Research Institute are pleased to host a Seminar as part of the Partnership for Health System Strengthening's program on Patient-Oriented Health Research & Innovation.
Supporting people to live well with long-term conditions: Why partnership working raises radical challenges for clinicians and researchers
Dr. Vikki Entwistle
Professor of Health Systems Research and Ethics, University of Aberdeen
Dr. Vikki Entwistle is Professor of Health Systems Research and Ethics in the Health Systems Research Unit at the University of Aberdeen. Vikki's research is about values and ethics in health care. She is interested in how the plural and sometimes competing perspectives and priorities of citizens, patients and health care providers can appropriately be integrated in policy and practice. Some of her work relates to ideas about health care quality associated with 'person centred care'. This includes attention to the ways that concepts such as autonomy, paternalism, trust, shared decision-making and support for self-management are understood, valued and reflected in practice and research.
Vikki started her academic career in health services research at the NHS Centre for Reviews and Dissemination at the University of York. She has also held appointments as a Harkness Fellow in Health Care Policy at Harvard School of Public Health and as Professor of Values in Healthcare at the University of Dundee. Vikki was Editor of Health Expectations from 2007-2010 and is currently co-coordinator of the International Network on Feminist Approaches to Bioethics.
Please visit:  http://www.abdn.ac.uk/hsru/people/vikki.entwistle/
=  =  =  =  =
A light lunch will be served at 11:45 am. Space is limited. Kindly RSVP to sarah.patton@utoronto.ca.
Adobe Connect Webinar will also be available. No registration required. To join the webinar, please click the link on the date and time specified: https://ihpme.adobeconnect.com/pohr/
Test your connection: https://ihpme.adobeconnect.com/common/help/en/support/meeting_test.htm
Get a quick overview: http://www.adobe.com/products/adobeconnect.html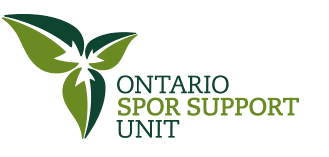 This seminar has been made possible thanks to generous funding from the
Ontario SPOR SUPPORT Unit.
Patient-Oriented Health Research 2016-17 Seminar Series: full schedule – [PDF]

Sign up for IHPME Connect.
Keep up to date with IHPME's News & Research, Events & Program, Recognition, e-newsletter.
Get in Contact
---
Communications
TBD
Email Address: ihpme.communications@​utoronto.ca
Manages all IHPME-wide communications and marketing initiatives, including events and announcements.