Assessing the societal impact of research: lessons from the UK Research Excellence Framework
Steven Hill, Director of Research Policy at Research England, a council of UK Research and Innovation
How does research lead to societal impact? Steven Hill Director of Research Policy at Research England, will explore this question focusing on the experience of assessing research impact in the UK's national research evaluation, the Research Excellence Framework. As well as considering the lessons and implications for evaluating impact, Hill will also discuss how the large-scale evaluation of impact can lead to insights into the processes of impact generation themselves.
Steven Hill is Director of Research Policy at Research England, a council of UK Research and Innovation. At Research England Steven is responsible for research funding and assessment, open research, public engagement and impact. He is the chair of the steering group for the 2021 Research Excellence Framework. Steven transferred into Research England from the Higher Education Funding Council for England. Previously Steven was Head of the Strategy Unit at Research Councils UK, and had several roles in the Department for Environment, Food and Rural Affairs, working on evidence-based policy making. Earlier in his career Steven was a university lecturer at the University of Oxford where his research focused on plant biology.
Live Webinar will also be available. No registration required. To join the webinar, please click the link: https://ihpme.adobeconnect.com/pohr/
Test your connection: http://admin.adobeconnect.com/common/help/en/support/meeting_test.htm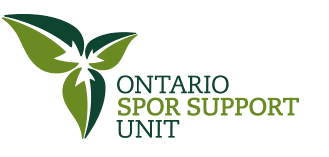 Sign up for IHPME Connect.
Keep up to date with IHPME's News & Research, Events & Program, Recognition, e-newsletter.
Get in Contact
---
Communications
TBD
Email Address: ihpme.communications@​utoronto.ca
Manages all IHPME-wide communications and marketing initiatives, including events and announcements.