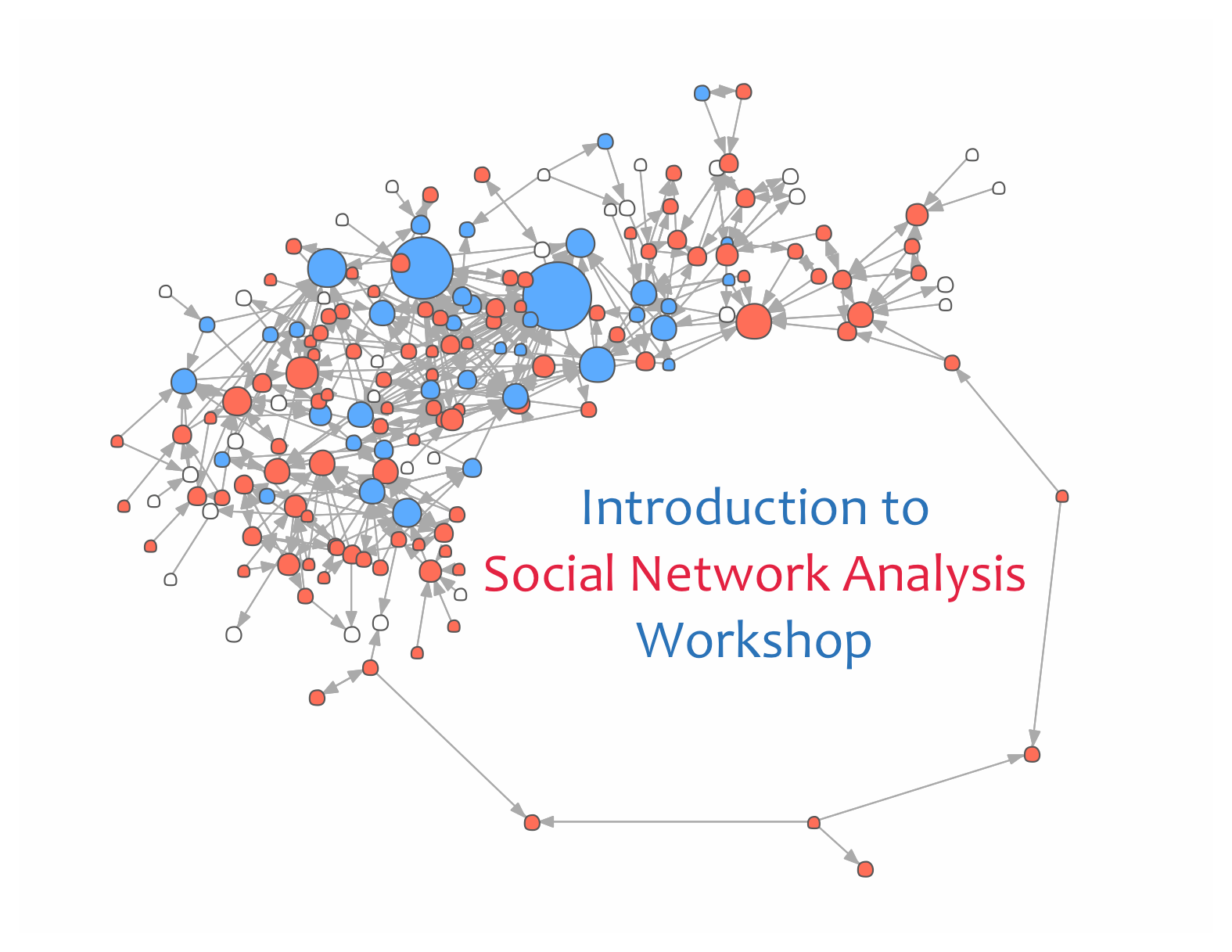 Introduction to social network analysis workshop
Location: 155 College Street, Room 412

This is a two-day workshop that covers the essentials of social network analysis. The workshop is particularly useful for researchers who are interested in learning about theories and methods of analyzing social interactions, including (but not limited to) inter-individual and inter-organizational communication and partnership, social influence, social support, friendship and trust.
The workshop will cover a brief overview of network theories and an introduction to the methodology of data collection and analysis of social networks. The participants will learn about the major social network theories and their implications for health research, will be able to choose and adapt the optimal data collection techniques for their research, to prepare collected data for the analysis, to draw basic graphical network maps, to analyze social networks descriptively, and to choose appropriate statistical techniques to test hypotheses.
Requirements
No prior knowledge in network analysis is required. The participants should be familiar with basics of statistics.  Some of the small group exercises will be done in UCINET software. It is preferred if you bring your own laptop on which UCINET is installed.
Course Instructor
Reza Yousefi Nooraie is a post-doctoral fellow at the IHPME. His main area of studies is using social network analysis as a perspective to understand the process of knowledge translation (KT) in public health organizations, and as a tool to analyze the feasibility and effectiveness of KT interventions. He also has done a other network analysis studies on co-authorship networks of scholars, partnership among health promotion agencies, and professional discussions of doctors.
Contact
For further information, please contact Reza Yousefi Nooraie (r.yousefinooraie@utoronto.ca) (eg., space availability and UCINET installation).
Registration – CLOSED
Registration is full (February 5, 2016).

Sign up for IHPME Connect.
Keep up to date with IHPME's News & Research, Events & Program, Recognition, e-newsletter.
Get in Contact
---
Communications
TBD
Email Address: ihpme.communications@​utoronto.ca
Manages all IHPME-wide communications and marketing initiatives, including events and announcements.