Abstract: Focus groups and capturing the voice of healthcare professionals and patients is foundational to identifying and evaluating the lived experience of both of these groups. During the COVID-19 pandemic, images of the challenges and the emotional toll for professionals were seen everywhere. While initially being celebrated as "heroes" – a title that doesn't begin to describe their actions – professionals are now re-considering their purpose. Many have left or are considering leaving the profession and those that have stayed are experiencing disengagement and loss of connection to purpose. This session will discuss the early themes identified by Planetree International in focus groups with healthcare workers across the continuum of care.
Speaker: Jim Kinsey, Vice President of Engagement Strategies at Planetree International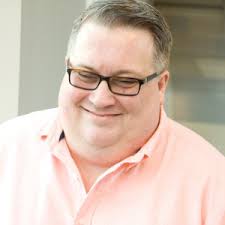 Jim Kinsey, FPCC, PLCC, is the Vice President of Engagement Strategies at Planetree International, a mission-driven non-profit setting the global standard for person-centered excellence across the continuum of care. Jim has been an invaluable member of the Planetree team since joining the organization in 2010. In his role, Jim co-leads the engagement strategies team as they guide clients to implement the Planetree evidence-based Person-Centered Care framework. In addition to his leadership responsibilities, Jim is also actively coaching organizations through their journey to person-centered excellence.
Jim is a vigorous advocate for reducing biased care, designing health equitable programs, and enhancing the skills of professionals in the healthcare industry. He has developed multiple programs and workshops to support healthcare providers and staff in implementing meaningful practices that connect them to those they care for and aid in engaging the individuals in their healthcare journey, subsequently reducing bias and disparities.
Session Objectives:
Share early themes identified through focus groups conducted by Planetree International post-pandemic.
Explain how the experience with pandemic trauma has impacted healthcare workers' abilities to feel inclusion, engagement, and purpose.
Associated Readings:
Nejati A, Shepley M, Rodiek S, Lee C. (2016). Restorative Design Features for Hospital Staff Break Areas: A Multi-Method Study. Health Environments Research & Design Journal, 9(2) 16-35.
Putrino D, Ripp J, Herrera JE, Cortes M, Kellner C, Rizk D, Dams-O'Connor K. (2020). Multisensory, Nature-Inspired Recharge Rooms Yield Short-Term Reductions in Perceived Stress Among Frontline Healthcare Workers. Frontiers in Psychology, 11:560833. doi: 10.3389/fpsyg.2020.560833

Sign up for IHPME Connect.
Keep up to date with IHPME's News & Research, Events & Program, Recognition, e-newsletter.
Get in Contact
---
Communications
TBD
Email Address: ihpme.communications@​utoronto.ca
Manages all IHPME-wide communications and marketing initiatives, including events and announcements.