THETA/CCHE Seminar: Heather Ross, Toronto General Research Institute
The Promise and Pitfalls of Remote Patient Monitoring
As part of the Canadian Centre for Health Economics (CCHE) Friday Health Economics Series, we join the Toronto Health Economics and Technology Assessment Collaborative (THETA) to welcome Heather Ross this Friday March 24th, 1pm-2pm at the Toronto General Hospital on the 10th Floor, room 240. (Eaton Building 200 Elizabeth Street, Toronto, Canada). Dr. Ross will provide a talk entitled, The promise and pitfalls of Remote Patient Monitoring.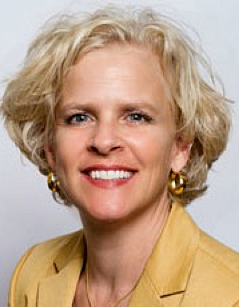 Dr. Heather Ross is an international leader in research, a ground-breaking innovator in heart failure treatment, and a visionary in patient care. A Canadian Medical Hall of Fame honouree, and one of Canadian Geographic's 100 Great Explorers, Dr. Ross' life work has been to improve the health and care of those with heart failure. With over 15 years of research experience driving design and development of new technologies such as the "Medly App" and more than 200 peer reviewed publications, Dr. Ross stands at the head of her field. At University Health Network, Dr. Heather Ross is a Ted Rogers and Family Chair in Heart Function, head of the Ted Rogers Centre of Excellence in Heart Function, and director of Toronto General Hospital's cardiac transplant program. As a University of Toronto professor of medicine, Dr. Ross is focused on research into mobile health and equitable access to care. She is a dedicated teacher for residents and fellows who have come from across the globe to train with her. A past president of the Canadian Cardiovascular Society, Dr. Ross leads the community of heart failure researchers and health care providers in progressive guidelines to improve patient outcomes, individualizing therapy, and increasing quality of life.
---
CCHE Seminar Series 2016/17 – full schedule
Join the CCHE Health Economics seminar series mailing list by sending a request to cche@utoronto.ca.

Sign up for IHPME Connect.
Keep up to date with IHPME's News & Research, Events & Program, Recognition, e-newsletter.
Get in Contact
---
Communications
TBD
Email Address: ihpme.communications@​utoronto.ca
Manages all IHPME-wide communications and marketing initiatives, including events and announcements.