CANCELLED: THETA/CCHE Seminar: Kathryn Brohman, Smith School of Business, Queen's University
Health Technology Assessment
As part of the Canadian Centre for Health Economics (CCHE) Friday Health Economics Series, we join the Toronto Health Economics and Technology Assessment Collaborative (THETA) to welcome Kathryn Brohman this Friday February 24th, 1pm-2pm at the Toronto General Hospital on the 10th Floor, room 240. (Eaton Building 200 Elizabeth Street, Toronto, Canada). Dr. Brohman will provide a talk on "Hello Data? Meet Results. Making Effective Use of Remote Patient Monitoring".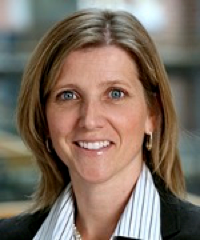 Associate professor at Smith School of Business, Dr. Brohman has led the development of the project leadership and strategy execution curricula since she arrived at Queen's University in 2003. She is the co-author of Project Leadership: Creating Value with an Adaptive Project Organization and forthcoming book entitled Sustainable Execution: A New Mindset for Transforming Strategy into Results.
Dr. Brohman's leading edge work combines practice with theory to explore ways organizations can leverage technology to enable change with a specific focus in healthcare. She is currently working on the Ontario Health Links initiative and is the lead evaluator for the Community Paramedicine Remote Patient Monitoring (CPRPM) program. Her research has been published in premier journals and she is recognized as the thought leader in digital connectedness. Kathryn collaborates with several organizations including the Canada Health Infoway, Local Health Integration Networks, Molson Coors, Bell Canada, 3M, UPS, Delta Airlines, and TripIt.com. Kathryn is an active board member of the Belleville Quinte West Community Healthcare Centre overseeing their regional strategy for integrated and coordinated care.
---
CCHE Seminar Series 2016/17 – full schedule
Join the CCHE Health Economics seminar series mailing list by sending a request to cche@utoronto.ca.

Sign up for IHPME Connect.
Keep up to date with IHPME's News & Research, Events & Program, Recognition, e-newsletter.
Get in Contact
---
Communications
TBD
Email Address: ihpme.communications@​utoronto.ca
Manages all IHPME-wide communications and marketing initiatives, including events and announcements.