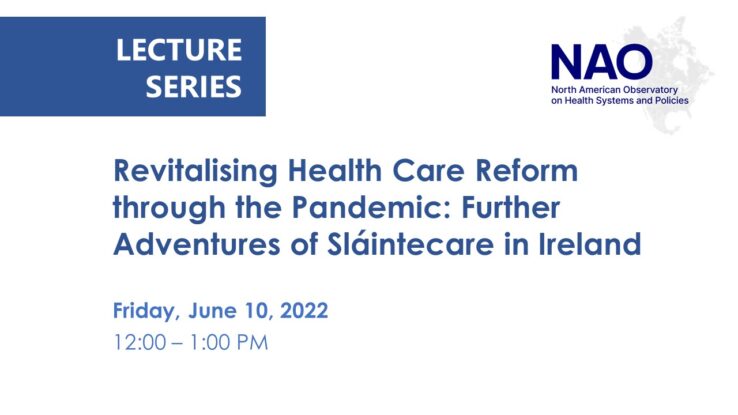 The North American Observatory on Health Systems and Policies (NAO) welcome Steve Thomas on June 10, 2022 at 12:00 PM (ET) for a hybrid Lecture Series event.
Steve Thomas will explore how shocks to the health system can facilitate reform and evaluate the prospects for Sláintecare (the Irish policy to achieve Universal Health Care) as it moves from all party consensus to cautious implementation.
Steve Thomas is the Edward Kennedy Chair of Health Policy and Management and the Director of Health Policy and Engagement for the School of Medicine. He is also a Health Research Board Research Leader with his RESTORE programme, focussed on health system resilience and reform. He has a wealth of international experience in policy-oriented research, policy impact and post-graduate teaching over the last 27 years. Read Steve's full biography here.