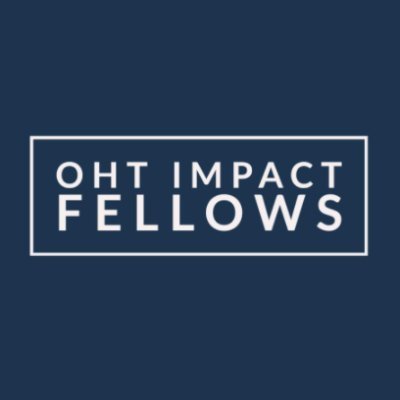 The OHT Impact Fellows program places skilled evaluators and researchers directly within OHTs. During their year-long embedded fellowship, OHT Impact Fellows will support the implementation and evaluation of local priority projects and contribute to rapid learning and improvement.
Lead: G. Ross Baker
Affiliates: Meghan McMahon
Professional Interests
Dr. Baker's research focuses on quality improvement and patient safety. His current research interests include organizational and system strategies to improve performance, as well as governance and leadership in these areas. He is also working on research examining the development of effective integrated systems of care for patients with chronic disease and multi-morbidity, and, in particular the leadership and organizational issues in developing such systems.
Dr. Baker is Professor and Program Lead of the IHPME Master of Science degree concentration in Quality Improvement and Patient Safety. He is also the co-Lead for the Improving and Driving Excellence Across Sectors (IDEAS) program funded by the Ontario Ministry of Health and Long Term Care. IDEAS provides state of the art quality improvement education to teams of clinicians and managers engaged in improving care and care delivery in Ontario.
Impact
Dr. Baker is the 2017 recipient of the CIHR-IRSPC Barer Flood Prize, a career achievement award recognizing an exceptional health policy researcher who has made a lasting contribution to the Canadian health system.
Together with Dr. Peter Norton, Dr. Baker led the Canadian Adverse Events Study (CMAJ 2004) which laid the groundwork for patient safety research, policy and system changes across Canada. This research earned Dr. Baker (jointly with Dr. Norton) the 2009 Health Systems Research Advancement Award given by the Canadian Health Systems Research Foundation (now the Canadian Foundation for Healthcare Improvement).
In 2009, Dr. Baker led a national study of effective governance practices in improving quality and patient safety. Results from this study were published in Healthcare Quarterly and this report served as the basis for the development of the Effective Governance in Quality and Patient Safety: A Toolkit for Healthcare Board Members and Senior Leaders, a resource that has been adapted by the healthcare and hospital boards across Canada. As a result of this study, a course for trustees was developed by the Canadian Patient Safety Institute and Canadian Health Systems Research Foundation, and is offered nation-wide.
Dr. Baker is also known for his book, High Performing Healthcare Organizations: Delivering Quality by Design (2008), and reports based on that analysis have been cited by leaders and researchers in England, the US, Sweden and Canada. This work has been noted as a key influence in the development of the Ontario Excellent Care for All legislation enacted in 2010.
Dr. Baker led the development of Ontario Hospital Report, the first provincial multi-dimensional performance reporting system in Canada, and one of the first balanced scorecard efforts in healthcare. The report created a foundation for performance measurement and reporting over a 10-year span from 1999-2009 that has since spread across Canada and serves as an international exemplar. It also pioneered discussions on transparent measurement and accountability for system integration, which increased the focus on quality of care and quality improvement.
Awards
Fellow, Canadian Academy of Health Sciences
2017 – Barer-Flood Prize in Health Services and Policy Research (CIHR Institute of Health Services and Policy Research)
2016 – Peggy Leatt Knowledge and Impact Award (Institute of Health Policy, Management and Evaluation, University of Toronto)
2009 – Canadian Health Systems Research Advancement Award from the Canadian Health Systems Research Foundation (jointly with Dr. Peter G. Norton)
2008- Eugenie Stewart Award for Teaching (Department of Health Policy, Management and Evaluation, University of Toronto)
2007- Filerman Prize for Innovation in Healthcare Management Education (Awarded by the Association of University Programs in Health Management Education AUPHA)
Other Affiliations
Board Member, Health Quality Council, Saskatchewan
Safety and Quality Committee Chair and Board Member, University Health Network, Toronto
Member of Strategic Quality Advisory Committee and other committees, Health Quality Ontario
Advisory Board Member, Closing the Gap Healthcare
Faculty and Coach, Canadian Foundation for Health Improvement (CFHI)
Faculty, Fellowship Program in Health System Improvement, University of Alberta
Editor, Healthcare Quarterly
Description and Evaluation of the Origins and Consequences of Medication Error in Children
Published: 2005