Quality Perspectives
Many IHPME faculty, students, and alumni are involved in quality-related projects in one form or another. In this issue of IHPME Connection, we wanted to share some of the diverse ways the IHPME community is engaging with this dynamic field.
QIPS Student Views
In September 2012, IHPME welcomed the first cohort of students into the new MSc concentration in Quality Improvement and Patient Safety (QIPS). Offered in partnership with the University of Toronto's Centre for Patient Safety, this is one of the first graduate programs in English Canada to offer a specific focus on quality improvement and patient safety. It enables students to focus their research and learning on all aspects of improvement science, current issues in health-care quality and safety, and relevant leadership and influencing skills.
Seeking insight into this program's relevance and impact, we asked three current students about their views on quality improvement and patient safety in general, in their own careers, and in relation to their studies.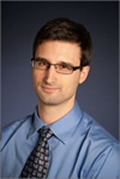 Jerome Leis is an Infectious Diseases resident at the University of Toronto Faculty of Medicine. His career goal is to participate in continuous quality improvement (QI) work that generates system-wide changes to health care. Jerome credits the QIPS experience with giving him the methodological skills necessary to develop and lead ground-level QI initiatives that will be useful in his career as a Clinician in Quality and Innovation (C-QI) in Infectious Diseases.
In his QIPS project, Jerome is trying to find innovative ways to reduce overuse of antimicrobials in our hospitals that contribute to drug-resistance and the development of Clostridium difficile infection. This problem requires, as Jerome says, "well-designed analytical studies that are based on proper root-cause analysis."
Jerome's project is specifically focused on decreasing unnecessary urine cultures that lead to inappropriate antimicrobial use for asymptomatic bacteriuria. "This project has taught me about the importance of engaging key organizational leaders as well as front-line clinicians in order to ensure successful implementation. It has also given me the chance to apply key concepts – including how to use proper statistical process control – to understand the impact of my intervention in real time."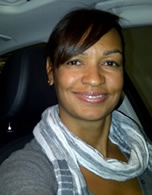 Remi Ejiwunmi is a registered Ontario midwife and the head of the Division of Midwifery at Trillium Health Partners in Mississauga. She is proud of the midwifery profession's history of leadership in advancing patient safety and quality improvement, and she cites her enrolment in QIPS as a way to develop a theoretical understanding of the tools and resources required to expand further on these accomplishments. "Before," Remi says, "I was a user of tools that others created. Now, I am developing the skills to evaluate, measure, and create improvements myself."
The Mississauga Halton LHIN is planning to regionalize maternal newborn and child youth care, and one of Remi's first opportunities to apply her new knowledge is through membership on the steering committee tasked with organizing that integration process. "QIPS has equipped me with the tools that will help to determine what is the best care, how to measure performance, where there might be room for improvement, and which initiatives to prioritize."
One of the priority projects that was identified for the regionalization plan was the transition of an existing high-risk pregnancy referral clinical into a regional-referral clinic. Spurred on by that challenge, Remi decided to focus her QIPS project on improving a specific component of the clinic's operation: how community-based clinicians refer patients to the clinic, the processing of those referrals, the booking of appointments, and the feedback loop to the originating care providers. "In working on this project, I am getting to apply directly the tools we have learned about in class. They are proving instrumental in helping me set my aim, develop measures, and identify whether the changes I am implementing are actually bringing about improvements for patients and their care providers."
Kieran McIntyre is a staff physician in the Division of Respirology at St. Michael's Hospital in Toronto. He serves in the adult cystic fibrosis program, as well as attending on both general respirology and general internal medicine. As an academic physician, Kieran is responsible for supervising medical trainees at various stages in their careers.
"My interest centres on the application of quality improvement (QI) methods to improve health-care delivery," Kieran says, noting that he chose QIPS because he believed it would enable him to gain the knowledge required to pursue that path. In particular, he has found that the program's project component has helped him to grasp the importance of understanding a system and its processes before attempting to implement QI changes. "It's also helped me to develop the skills required to evaluate the impact of those changes."
Kieran's project involves the timely electronic distribution of electronic discharge summaries to primary-care physicians following hospitalization. "It's been a tremendous learning opportunity. My QIPS project has allowed me to understand my organization better, as well as its commitment to improving the quality of care provided to our patients."