Gregory Marchildon considers himself an older voice when it comes to Canadian health system scholarship so he was proud to be a co-author alongside the new and leading voices in Medicare policy analysis — including Danielle Martin  and Stephanie Nixon — for a series on Canadian health care published today in The Lancet.
The Lancet's special series on Canada's global leadership in health provides a new lens on our health system and universal health coverage also known as Medicare.  It also brings attention to critical aspects of the system that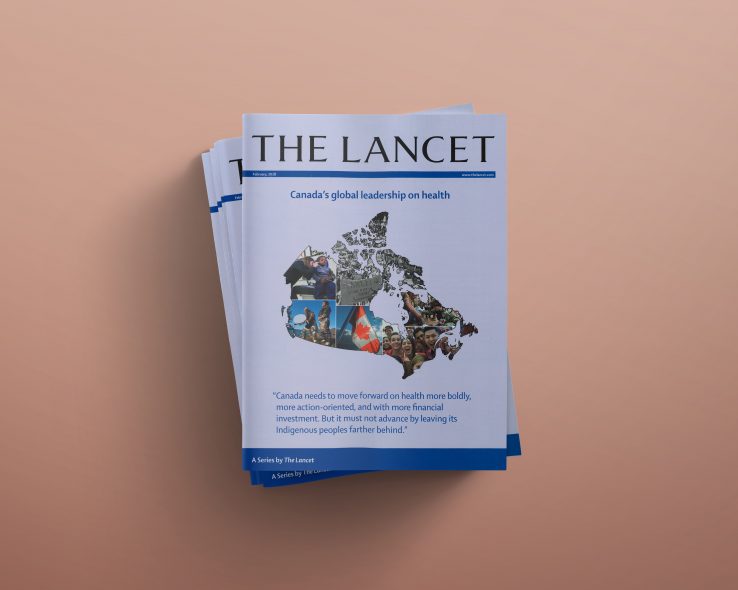 need to be addressed such as disparities in Indigenous health outcomes and immigrant health as well as access to care that looks beyond current coverage to include pharmacare and better mental health services.
"Canada is at a crossroads right now and fairly major renegotiation is needed between the government, health-care providers, and citizens," said Marchildon, professor at IHPME, and founding director of the North American Observatory on Health System and Policies. This renegotiation also includes a call for reconciliation with Indigenous peoples across the country. The health system can only be reformed if there is action on addressing the social determinants of health afflicting many of our Indigenous populations.
Read The Lancet: Canada's Global Leadership on Health
As patients, everyday citizens can influence policy makers with respect to their health care.  As a comparative health policy expert, Marchildon remarks on the passivity of Canadian patients in contrast to their European counterparts, who are often far more demanding of not only the quality of service they receive, but also its timeliness.
"In Britain, patient organizations have sprung up to encourage patient advocacy, and as a result of them voicing their demands, the U.K. government has responded by ensuring patients play a larger role in decisions about their health system," said Marchildon.
Physicians also have a role to play in moving the Canadian system forward and helping to achieve the full potential of universal health coverage. For many years the normalized role of physicians has been that of an independent contractor in a system funded by the provinces and the federal government. The lack of accountability can create barriers for improving care across the spectrum, and is explored in this Lancet series.
Improving waiting times for elective or non-urgent surgeries like hip or knee replacements, require active participation on the part of physicians willing to take part in programs that will reach these goals. However, lack of incentive, motivation, and the fact that physicians remain largely independent all inhibit system reform where it is needed.
U.K. family doctors are also independent contractors, notes Marchildon, but there is a greater sense of responsibility on their part to ensure continuity of care particularly when that involves handing patients over to hospitals or diagnostic clinics.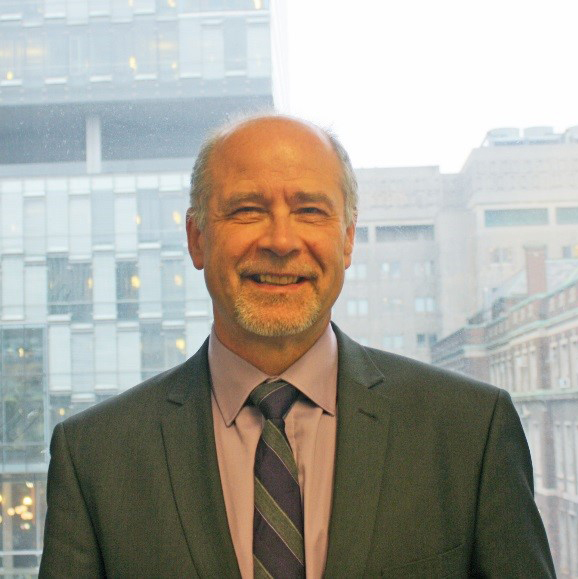 "I'm not suggesting the solution is that doctors be employed by the government, but we in Canada may have to consider an approach similar to that of other nations like the U.K, perhaps by instituting contracts between doctors and the organizations or regional health authorities in which they work to create more accountability," said Marchildon.
The series also explores many reasons for Canadian's to feel proud of their health care system such as the fact that despite our vast geographical landscape, all 13 provinces and territories have been able to provide single-payer systems to their residents. And while this type of coverage has been largely beneficial, the system has not progressed forward for some time.
"When Medicare was introduced by Tommy Douglas in the 50's and then expanded in the 60's to include the type of coverage we now receive, these were meant to be stages in a process of development," said Marchildon. "We knew we needed to deal with prescription drugs, home care and dental care, but we just quit at that stage, and the system remained frozen. There have been some efforts by provinces to provide programs and subsidies but those vary. In a sense we quit building."
Marchildon blames the vacuum in policy that has allowed for cases like the Cambie Surgeries Case in BC, to unfold. If successful, the case could alter Medicare laws as we know them, allowing those with higher incomes better access or earlier access to care.
"It is within the Charter of Rights for Canadians to challenge the status quo, which they are in this case because they feel the health system is failing them. We can either move forward or backward, but without government decision making, we are looking at a recipe for disaster," said Marchildon.
If we are to move forward and keep our universal health care coverage, what will be required of us all, patients, physicians, and our government, the Series asks
"As we look to the future, we should always remember that provinces have the lion's share of responsibility while the federal government plays a critical strategic role. If the two can be brought together in a more cohesive way, we can produce an extremely good system that is responsive at the local level," said Marchildon.
"But that takes leadership."

Sign up for IHPME Connect.
Keep up to date with IHPME's News & Research, Events & Program, Recognition, e-newsletter.
Get in Contact
---
Communications
TBD
Email Address: ihpme.communications@​utoronto.ca
Manages all IHPME-wide communications and marketing initiatives, including events and announcements.