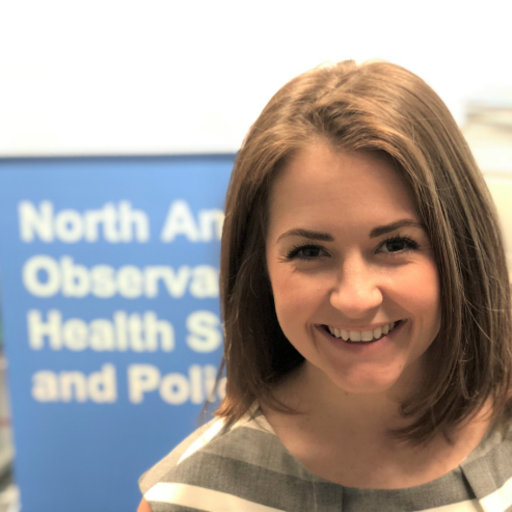 Many seniors who have chronic conditions do not require acute care attention, and in order to keep them out of hospital and in their own homes, community care programs have popped up across the province to better support their needs.
The Aging at Home Strategy, initiated in Ontario in 2007 was created with the intention of enabling people to live independent lives in their own homes. However, a recently conducted document review on the province's four-year implementation of the strategy has revealed that target priorities and funding allocations for programs in the community care sub-sector, shifted to target programs that focused on reducing acute and hospital-based wait times within the first two years.
"We noticed a change in language and saw budgets shift towards programs that could demonstrate a reduction in alternate level of care (ALC) wait times, and emergency room visits," said Peckham, lead author of the study, and a health policy researcher with the North American Observatory on Health Systems and Policies.
The ALC wait time patient definition is a directive from the Ministry of Health and Long-Term Care first introduced in 2008 to further support reductions in ER wait times and improve patient flow. By definition, a patient who occupies a bed in a hospital but does not require acute care is designated to be an ALC patient.
The document review suggests that there is a historical trend of support for doctor and hospital based  care priorities, as opposed to the community care subsector. In spite of policy discourse supporting the expansion of community care, Peckham sees what she calls a policy feedback loop, which may set a legacy for future decisions aimed at expanding community care programs.
"It's rather frustrating, because we know that there is so much value in supporting the community care subsector. We always argue that community care can improve the well-being of society, but we don't really see it coming to fruition," she said.
The community care subsector derives from many grass roots initiatives that tend to provide more marginalized services such as access to social support, legal aid, community housing support and transportation.
"They offer a different strength in comparison to the acute care sector," said Peckham
The Smile (Seniors Managing Independent Living Easily) Program, and First Link, a program run by the Alzheimer's Society of Canada, both received funding from the AHS, and had a goal of meeting the needs of individuals in the community going beyond providing medical aid.
"SMILE is a program that offers seniors various social supports. They might have someone shovel their driveways during frigid winters, or they might be given adequate resources to heat their homes and purchase food, all of which allow them to remain in their homes for longer periods of time," said Peckham.
Peckham also asserts that although funding was never taken away from the community care programs already in place, at the two year mark, the Aging At Home Strategy appeared to be allocating funds towards more main stream or hospital-based sector initiatives.
"It was important for us to conduct this review and give evidence to the argument that in spite of the broadening scope of the community care sub-sector, support has shifted once again to the acute care sector," said Peckham. "Will this be the potential trend for future funding strategies? That is something we will have to take into consideration."

Sign up for IHPME Connect.
Keep up to date with IHPME's News & Research, Events & Program, Recognition, e-newsletter.
Get in Contact
---
Communications
TBD
Email Address: ihpme.communications@​utoronto.ca
Manages all IHPME-wide communications and marketing initiatives, including events and announcements.