The Health Systems Artificial Intelligence (AI) emphasis — IHPME's newest Health Systems Research area of specialty — will welcome its first student this September.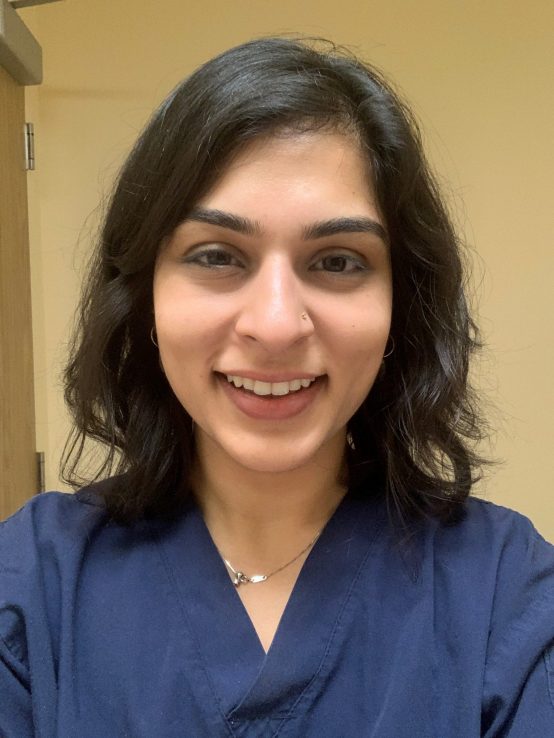 "My goal is to be a surgeon-scientist with expertise in AI and cardiovascular medicine," said Dr. Rashmi Nedadur, a cardiac surgery resident at U of T and the first student in IHPME's AI emphasis. "I chose IHPME because of its access to AI in health-care-specific courses, networking opportunities with professors and scientists, and because its translational mindset will allow me to directly apply AI to medicine." The
Health Systems Artificial Intelligence (AI) emphasis
is designed to prepare graduates to make significant contributions to AI in health and health care, particularly in hospital and academic leadership positions. By covering a broad range of foundational AI concepts — including AI-specific research methods, applied machine learning for health data, and AI ethics and medicine — students will gain the necessary knowledge and skills to successfully apply AI-related methods in medicine. With an engineering background, Nedadur understands how computer science, coding and logic principles are both very transferrable and critical to understanding and applying AI advancements. "For me, engineering is about having the capacity to work through logic. AI is applying logic and mathematics to a set of problems, so it's really applicable and accessible to anyone," said Nedadur, who is also a recipient of the
Vector Institute Scholarship in AI
. However, as a clinician, she approaches problems from a "patient-first" perspective and is constantly thinking about how to make clinically relevant solutions.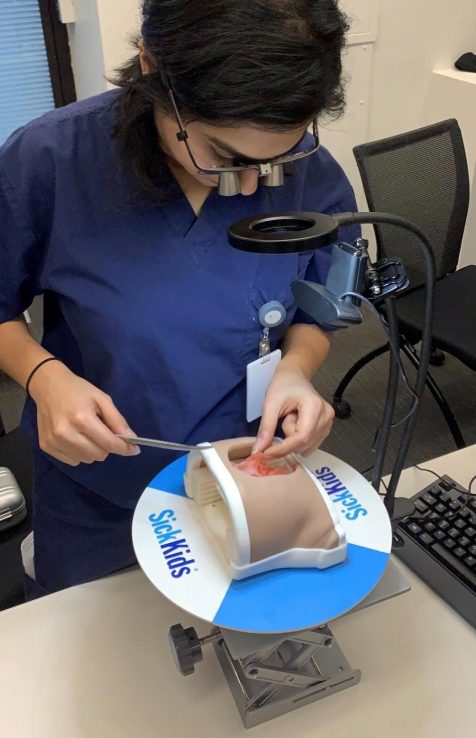 One of the problems that Nedadur hopes to address as part of the program's thesis requirement is synthesizing and prioritizing the thousands of variables available for every patient. With the volume and variety of diagnostic tests available, thousands of data points are available to health professionals, Nedadur explains. "We have so much information that we don't have the time or ability to make use of all of it. We end up using truncated versions of the data, which leaves a lot of (potentially) useful information on the table and sometimes means that electronic patient record systems aren't being used to their full capacity," she said. Using AI, researchers can categorize complex conditions that often occur over a spectrum and don't fit neatly into disease bins. For example, through the program's applied research project, Nedadur hopes to make echocardiograms more accessible and useful by applying AI techniques to interpret the test and identity novel parameters to enable earlier disease detection.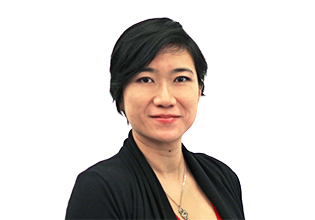 Assistant Professor Emily Seto
— faculty lead of the Health Systems AI Emphasis — says that all students must complete an applied research project to finish the program. "We expect students to come from a variety of backgrounds and we'll create opportunities for them to interact with multidisciplinary teams — including health-care providers, patients, researchers, developers, administrators, decision-makers, and industry partners — on the applied research project and in their coursework," said Seto. Seto explains that AI Emphasis graduates could hold a variety of job positions focused on AI in medicine, such as researchers in the private and public sectors, entrepreneurs, clinical practitioners, decision-makers and project managers in health-care institutions and organizations, and policy-makers. For Nedadur, AI in health care may feel like the Wild West right now, but she feels strongly that the program developed by Seto will provide not only the critical academic background in terms of knowledge and skills, but the backbone and clout needed to succeed in this exploding field. "What's exciting for me is how this program is creating a space for health professionals to develop their own AI niche," said Nedadur. "I want to be not only a doctor who understands AI, but an expert authority in the field. I am confident this program will get me there." Click
here
for Health Systems Research program (home of the AI Emphasis) admission requirements. The application deadline is November 13, 2020 and AI Emphasis applicants must identity a potential supervisor. Interested applicants are encouraged to reach out to
Professor Emily Seto
with specific questions.

Sign up for IHPME Connect.
Keep up to date with IHPME's News & Research, Events & Program, Recognition, e-newsletter.
Get in Contact
---
Communications
TBD
Email Address: ihpme.communications@​utoronto.ca
Manages all IHPME-wide communications and marketing initiatives, including events and announcements.