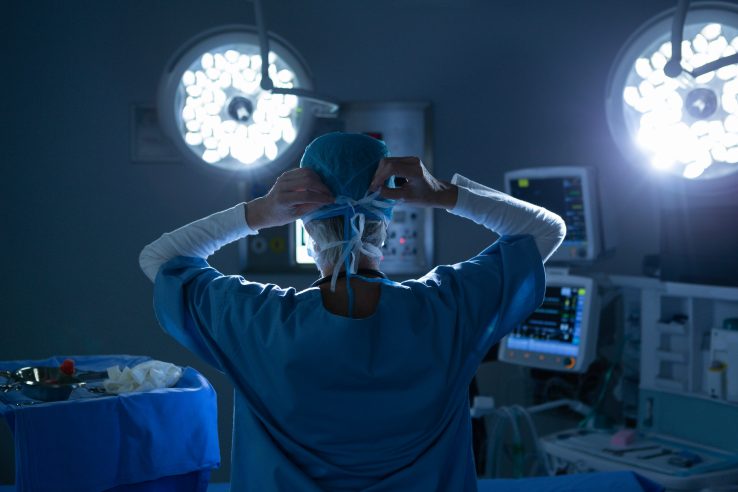 By Alisa Kim
A bevy of researchers at the Institute of Health Policy, Management and Evaluation (IHPME) were successful in the fall 2020 Project Grant competition held by the Canadian Institutes of Health Research. Altogether, the federal health research agency funded 354 grants for a total investment of $274 million.
"Congratulations to faculty who were awarded Project Grants by CIHR. As ever, the competition for research funding is fierce. These awards are a reflection of your research excellence, hard work and dedication," says Dr. Audrey Laporte, Director of IHPME.
Dr. Heather Boon, a professor at IHPME who is cross-appointed to the Leslie Dan Faculty of Pharmacy, was awarded $455,175 over five years for her research on integrative medicine in North America. "This project is being led by my post-doctoral fellow, Dr. Nadine Ijaz, and will provide funding to support her continued investigations in the field of traditional, complementary and integrative medicine," says Boon.
Upon learning that her research proposal was approved, Dr. Patricia Trbovich, an associate professor at IHPME, was "over-the-moon excited" and says she immediately contacted her team to share the news and thank everyone involved in the achievement. She was awarded $543,149 over three years for research that aims to improve surgical safety in Canadian hospitals.
The key to the work, says Trbovich, is to identify where things go wrong (safety threats) and understand why things go right (resilience supports). "There has been little research on understanding and improving resilience supports, representing an untapped opportunity to augment surgical safety. This is made possible thanks to an innovative technology called OR Black Box that extracts information from surgical procedures through audio-visual data, physiological data and data from devices and sensors. We, as human factors experts, then analyze this data and make suggestions for improvements," she says.
The following status faculty were also awarded Project Grants:
Dr. Avram Denburg was awarded $321,300 over three years to develop a framework to guide the evaluation and reimbursement of precision cancer technologies for Canadian children.
Dr. Denice Feig will receive $633,804 over four years to study the effect of in-utero exposure to the drug metformin in the children of women with Type 2 diabetes.
Drs. Tara Gomes and Bernadette deGonzague were awarded $1,158,976 over four years to study opioid use and harms, pathways of health care use and treatment outcomes among First Nations People in Ontario.
Dr. Sumit Gupta, along with Drs. Ute Bartels and Sunit Das, will receive $948,600 over five years for work that aims to improve outcomes across the cancer journey for adolescents and young adults with central nervous system cancers.
Dr. Robin Hayeems was awarded $508,725 over three and one-half years to develop a tool to define and measure the value of genetic testing from the perspective of patients.
Drs. Lauren Lapointe-Shaw, Laura Desveaux and Noah Ivers will receive $520,199 over three years to examine the practices of walk-in physicians, their patients and quality of care. The team will work with policymakers to explore policy responses to support high-quality primary care for all.
Dr. Martin Offringa, with Drs. Nancy Butcher, David Moher and Andrea Tricco, was awarded $392,010 over three years for work to develop, validate and implement a knowledge synthesis reporting guideline for outcome measurement instruments in health research.
Drs. Damon Scales and Niall Ferguson will receive $531,676 over two years for a pilot study to determine the feasibility of a large randomized controlled trial comparing two ways of delivering supplementary oxygen. The ultimate goal of the research is to identify the strategy that saves more lives of people with acute respiratory failure, including those with COVID-19.
Dr. Andrea Tricco, with Drs. Penny Whiting and James Wright, will receive $360,116 over three years to develop a tool to assess the risk of bias in a review with network meta-analysis.
Dr. Daniel Werb was awarded $761,175 over five years for a study on whether enrolling people who inject drugs in medication-assisted treatment can help reduce their risk of assisting others into drug injecting. The research will determine how effective, adaptable and scalable this approach to preventing injection drug use can be across settings.
The following status faculty were awarded a one-year priority announcement grant worth $100,000:
Yvonne Bombard and Dr. Robin Hayeems will develop a patient-centred digital platform to deliver genetic testing services. They will evaluate its feasibility and effectiveness compared to usual care.
Andrew Boozary, with Drs. Tina Meisami and Azadeh Yadollahi, will develop patient-centred approaches for sleep apnea diagnosis and treatment in women living in shelters.
Aaron Drucker and Dr. Mina Tadrous will study the safety of medications for psoriasis and psoriatic arthritis in older adults.
Andrew Pinto will do research to identify and mitigate bias in machine learning models used in population health.
Baiju Shah will study the intergenerational impacts of diabetes among First Nations mothers and children in Ontario.
Dr. Andrea Tricco, with Drs. Jennifer Watt, Barbara Liu and Zahra Goodarzi, will examine which interventions for caregivers of persons with dementia work best and how these interventions might support caregivers better.

Sign up for IHPME Connect.
Keep up to date with IHPME's News & Research, Events & Program, Recognition, e-newsletter.
Get in Contact
---
Communications
TBD
Email Address: ihpme.communications@​utoronto.ca
Manages all IHPME-wide communications and marketing initiatives, including events and announcements.