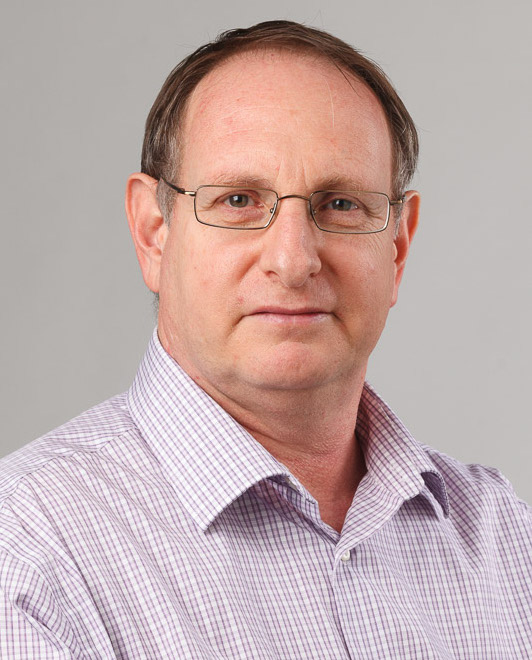 By Alisa Kim
From teaching science to high school students, to becoming one of Canada's leading researchers in health informatics, Dr. Aviv Shachak's career has taken him through different twists and turns. Now, Shachak, an Associate Professor and Graduate Coordinator at the Institute of Health Policy, Management and Evaluation (IHPME), can add one more title to his CV: Fellow of the International Academy of Health Sciences Informatics (IAHSI).
Shachak, who is among the class of 2021 Fellows, was elected to the Academy for his contributions to research and education, and his global engagement in the field. Broadly speaking, health informatics links information technology, communications and medicine to improve the quality and safety of patient care. The Academy, which is part of the International Medical Informatics Association, is an honour society that recognizes expertise in biomedical and health informatics. It advises governmental and non-governmental organizations about the importance of informatics-based knowledge.
"Academy fellowship is one of the highest honors in the international field of biomedical and health informatics and we welcome and look forward to their contributions to the Academy's ongoing initiatives, objectives and goals," says Dr. William Hersh, president of IAHSI.
Throughout his career, Shachak has pioneered research into the use of information systems in health care. "What I try to do is look at different approaches for educating health care professionals on how they can incorporate or better use technology in their daily practice, as well as prepare for future challenges like increasing use of artificial intelligence in health care," says Shachak.
He notes, for example, that use of electronic health records (EHRs) has had unintended consequences like creating more administrative work for clinicians and negatively impacting relationships between patients and physicians. Shachak's work on the effect of EHRs on communication between patients and doctors has informed the development and implementation of simulation-based training interventions at medical centres in Israel and Canada. More recently, he and his former students, Drs. Noah Crampton and Gurprit Randhawa, have explored other approaches including exploratory learning and video tutorials to improve EHR data quality and use of advanced EHR features for diabetes care.
He also co-edited a book titled Health Professionals' Education in the Age of Clinical Information Systems, Mobile Computing and Social Networks, which looks at the challenges posed by information and communication technology to the education of health professionals and lessons learned.
Shachak says health informatics combines two of his passions: education and information. He was recruited to IHPME in 2007 to help develop the Institute's Master of Health Informatics program, which to this day is one of the few programs of its kind in Canada. The program has flourished over the years. When it launched in 2008, there were seven students; there are now 74 students in the program, as well as 54 students in the Executive MHI program, which is geared toward mid- to senior-career candidates who desire specialized health informatics knowledge to advance in their careers. Shachak also contributed to the Health Informatics Research emphasis of the M.Sc. and PhD in IHPME's Health Systems Research Program. He developed a new course on cognitive, social and information science theory in health informatics research.
He also participates in regional activities, submitting papers to conferences and serving on working groups of the American Medical Informatics Association. He is currently working with scholars around the world to revise the International Medical Informatics Association's health informatics skills and competency framework to guide education in the field.
Reflecting on his admission to the Academy and the recognition of his body of work Shachak says, "It's a great honour to be part of this international group of people who are leaders in health informatics globally, and to work with them to promote the field. It's really exciting."

Sign up for IHPME Connect.
Keep up to date with IHPME's News & Research, Events & Program, Recognition, e-newsletter.
Get in Contact
---
Communications
TBD
Email Address: ihpme.communications@​utoronto.ca
Manages all IHPME-wide communications and marketing initiatives, including events and announcements.