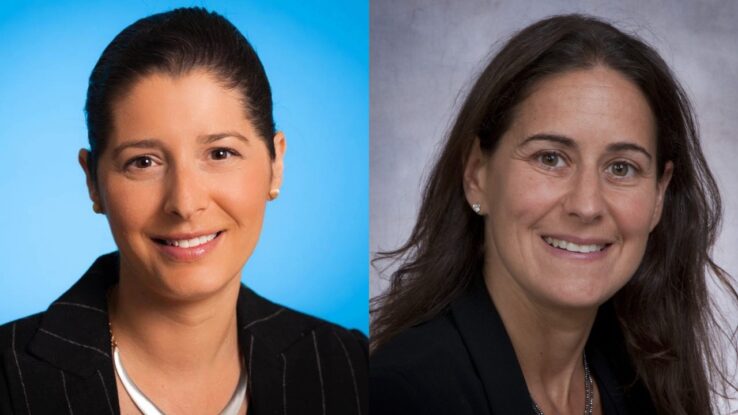 By Alisa Kim
Genomic sequencing, which looks at some or all of a person's genetic code, can show the cause of a health problem and who else in the family may be at risk for the condition. Genomic sequencing is critical to personalized medicine as it can help determine which treatments may be more effective for an individual. For example, a woman with breast cancer who tests positive for the HER2 gene mutation can be given the option of a targeted therapy that works well and has fewer side effects than chemotherapy.
"It's a new technology that's becoming increasingly affordable to do as routine," says Dr. Yvonne Bombard, an associate professor at the Institute of Health Policy, Management and Evaluation (IHPME). "It's definitely part of cancer care, and it's increasingly become a part of pediatrics, cardiology and neurology."
Despite the promise of genetic testing to provide bespoke care, there are issues limiting its widespread use, mainly a lack of genetic counsellors who advise patients on a wide range of inherited diseases and help with clinical decision-making. A 2018 study estimates there are about 350 genetic counsellors in all of Canada. "We don't have the kind of workforce we need to support more routine or high-frequency ordering and management of this type of test. We don't have the service that is robust enough to accommodate test volumes that are being requested now," says Bombard.
She is addressing this issue head-on by leading the development of a novel digital health platform for delivering personalized genetic services. With Dr. Robin Hayeems, Bombard secured a $2-million Team Grant from the Canadian Institutes of Health Research to build a tool to improve genetic service delivery, accessibility and outcomes by reducing distress for patients while waiting for test results and empowering people to act on medical information. The research team is made up of experts in artificial intelligence, machine learning, genomics, health technology assessment and user-centred design. It includes IHPME faculty Drs. June Carroll, Muhammad Mamdani, Emily Seto, Quynh Pham and Wendy Ungar as well as Kevin Thorpe, Dr. Lauren Chad, and patient partner Maureen Smith. "We are really excited to bring our expertise together, particularly as the pandemic has highlighted the need for innovative models of care," says Hayeems.
The tool will virtualize care for genetic services from patient intake, which involves getting someone's personal and family history and understanding their symptoms, to providing education and counselling, and the return of results to help with management of care with the support of a provider. It will also incorporate a chatbot to triage patients and determine which people need follow-up with a counsellor or specialist.
The team will work with patients and health care providers across Canada to ensure the platform meets patients' and providers' specific needs and works well in a range of contexts. Once the platform is developed, the researchers will conduct a randomized controlled trial to test whether it is better than usual care, provides value for money and is responsive to user needs.
The ultimate goal of the platform is to improve patients' access and outcomes, and to enhance a person's agency in their own care. "The idea is to empower patients. They are partners in their care," says Bombard. "The virtualization and tailoring of a person's management is fundamentally a human interface, but there are a lot of elements that can be made more user-friendly for patients. If it's more user-friendly, then people feel empowered and follow through on the recommendations from their care providers."

Sign up for IHPME Connect.
Keep up to date with IHPME's News & Research, Events & Program, Recognition, e-newsletter.
Get in Contact
---
Communications
TBD
Email Address: ihpme.communications@​utoronto.ca
Manages all IHPME-wide communications and marketing initiatives, including events and announcements.