September 7, 2021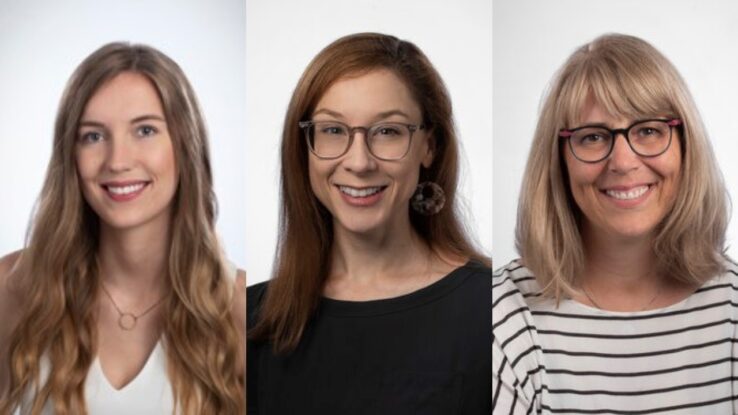 By Alisa Kim
This August, in addition to blowing out candles on a cake, Shawn Kimel celebrated his birthday by supporting others through a gift.
He and his partner, Kate Schatzky, have donated $1.2 million to the Wilson Centre for Research in Education at U of T's Temerty Faculty of Medicine and University Health Network. The gift will support doctoral students in the Health Professions Education Research (HPER) program at the Institute of Health Policy, Management and Evaluation (IHPME). The focus of the program is on interdisciplinary research that promotes and transforms health education and practice.
"We are proud to have the Health Professions Education Research program at IHPME and are grateful for this generous support of the program and its students. The visionary investment by Mr. Kimel and Ms. Schatzky will strengthen our health system by advancing the training and practice of health care professionals through research," says Dr. Audrey Laporte, Director of IHPME.
The donation was inspired by the couple's experience with the health care system following a serious bicycle accident in 2017. "We've experienced first-hand the healing power of care delivered in a compassionate, caring, respectful and calm manner. It makes a huge difference when medical professionals see and treat patients as individuals, truly meeting each patient's unique needs," say Mr. Kimel and Ms. Schatzky.
The gift will fund scholarships for PhD students in the HPER program whose research aims to enhance the patient experience and collaborative care or address health inequities. The award is worth $30,000 per year for up to three years.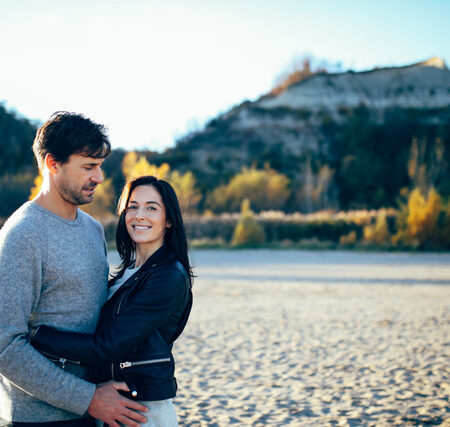 "The Kimel-Schatzky scholarships will play a pivotal role in shaping the future of health professions education. This inspired gift focussed on graduate education recognizes the impact of education science on innovative educational change. In its support of a diverse group of Kimel-Schatzky scholars during their doctoral training, the impact and transformative potential of the next generation of education scholars is greatly increased," says Dr. Cynthia Whitehead, a Professor in the department of family and community medicine and at IHPME, and Director of the Wilson Centre.
The following doctoral candidates in the HPER program and Research Fellows at the Wilson Centre are the inaugural Kimel-Schatzky scholars:
Victoria Boyd's research explores the chain of impact of teaching for critical reflection on health professions learners' practice, practice outcomes, and patient experiences. The goal of her research is to advance knowledge of how to educate future health professionals to embody a critical orientation to practice that centres on health equity, patient experience and collaborative care. "It's an honour to be one of the inaugural recipients of the Kimel-Schatzky scholarship alongside my brilliant peers," says Boyd. "The foci of the scholarship are key drivers of my doctoral research. Receiving the scholarship further motivates me to ensure that my research in health professions education and practice contributes to meaningful change in patient care."
Laura Brereton's PhD focuses on the nature and limits of shared decision-making between patients and clinicians, and the ways health care relationships are enabled and limited by institutional power structures. She is looking at how power influences patients' and clinicians' experiences of decision-making, specifically, how discourses and social contextual factors like accountability, psychological safety, cultural humility and individual agency shape the clinical relationship. In response to receiving the award, Brereton says, "As a researcher, I am delighted to see the value of patient engagement and collaborative care highlighted through this scholarship. Shared decision-making is a practical application of patient engagement, and yet, despite widespread advocacy for it in medical education, large percentages of patients report being unable or uninvited to participate in their care. My hope is that findings from this study will be particularly applicable to Canadian obstetric and midwifery education relating to shared decision-making."
Sanne Kaas-Mason's dissertation looks at the ways in which collaboration occurs across health care spaces, and how it impacts the delivery of care. She is also exploring how entrenched distributions of power, along with siloed understandings of illness and care, might influence collaborative practices of health care providers. "Over the years, as an interprofessional educator, I have seen so much passion and engagement for learning across professional boundaries, for challenging historically structured inequities and hierarchical distribution of power," says Kaas-Mason. "With the support of the scholarship, my work can contribute knowledge that is key for health care leaders and curriculum developers to develop a critically aware collaboration curriculum to meet the needs of a system undergoing change."
When asked what motivated the couple to make the donation, the couple says, "We're inspired to support medical professionals—spanning research to education to practice—to improve the user experience for all patients. We're incredibly excited to support the doctoral students participating in the Health Professions Education Research program, as we believe that real structural change begins with programs like the HPER."