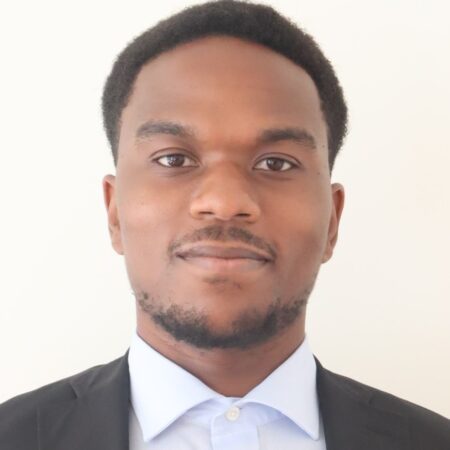 By Alisa Kim
As an undergrad studying kinesiology, Troy Francis thought he might become a physiotherapist or a chiropractor. As he continued his studies, however, Francis, currently a PhD student in the Health Systems Research program at IHPME, was drawn to a big-picture view of the health system.
His research for his master of science brought him to the THETA Collaborative, which stands for Toronto Health Economics and Technology Assessment, where he looked at how to engage more people in cardiac rehabilitation services. "Within my community—I'm Jamaican-Canadian—I find that we're not accessing some of these health care resources efficiently or at all. I went from trying to prove the effectiveness of cardiac rehab, to taking a step back to a broad approach: how can we get these different groups to access health technologies?"
He is continuing his doctoral research under the supervision of IHPME faculty members Drs. Valeria Rac and Patricia Trbovich. His dissertation looks at the theft of opioids and other controlled substances from health care facilities. He is using a technique called social network analysis to explore the loss of these medications from hospitals.
This technique examines the people involved in a particular task—in this case, the handling of opioids—and their relationships, as well as any technologies used in the task. "We're looking at who's involved, who they are talking to to get these jobs done, and how these tasks can be done in a way that helps both health care workers—because they want speed and safety—and is safer for the health system," he says.
Francis was awarded a one-year Health System Impact Fellowship worth $50,000 from CIHR's Institute of Health Services and Policy Research for this work. He is involved in a quality improvement project at North York General Hospital through its opioid stewardship program, led by Trbovich. The team is analyzing social interactions and relationships between health care workers that may contribute to the theft of controlled substances within the hospital medication use process. The project will assess current safeguards and inform future mitigation strategies.
"It's been great so far," says Francis of the fellowship. "I am embedded in the health system and get hands-on experience seeing how things work. In school you learn how policies are made, but being at North York General Hospital, I get to see how it's done."
Outside of his studies, Francis is committed to mentoring and creating scholarly opportunities for youth who are underrepresented in science and medicine. As part of THETA's anti-Black racism committee, Francis was instrumental in forming initiatives to provide internships for Black high school and undergraduate students to work in health technology assessment and health economics. "The earlier, the better," he says. He notes in the summer of 2021, the group hired two undergraduate students who have stayed on to work part-time during the school year. "We're hoping this summer we are able to impact even more students," he says.
He is also involved in mentoring through his local Caribbean cultural association. Before the pandemic, Francis gave talks to youth about his educational journey and shared advice and lessons learned along the way. When asked why he feels strongly about helping young people, he is quick to credit the people who mentored him. "There were always people who didn't have to help me, but they'd go out of their way to make sure I was going down the right path. They used to tell me, 'If you have the chance, always give back. It will eventually be your turn.' I guess it's my turn right now."

Sign up for IHPME Connect.
Keep up to date with IHPME's News & Research, Events & Program, Recognition, e-newsletter.
Get in Contact
---
Communications
TBD
Email Address: ihpme.communications@​utoronto.ca
Manages all IHPME-wide communications and marketing initiatives, including events and announcements.