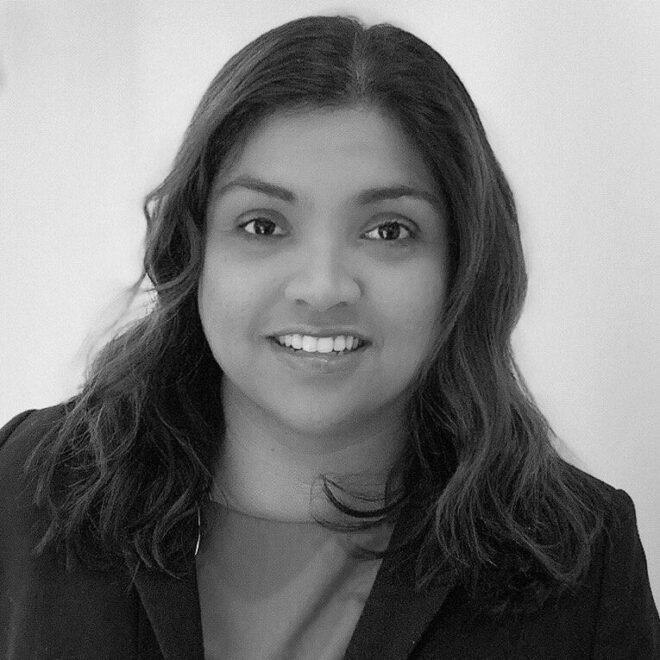 Dr. Abi Sriharan will be stepping down from her role as the MSc System Leadership and Innovation (SLI) Program Director effective Tuesday, January 31st, 2023. She will be joining the Krembil Centre for Healthcare Management and Leadership as the Research Director and Senior Scientist. While she will be handing over her administrative duties at IHPME to focus on her research initiatives, she will remain a valued IHPME faculty member.
SLI's new Program Director, Dr. Savithiri Ratnapalan, will begin her role on Wednesday, February 1st, 2023.
"Abi has played an important role in shaping our SLI program, so I know that I am not alone when I say that she will be missed," said IHPME Director, Audrey Laporte. "I am grateful for her work and continued commitment to our Institute and delighted that she will be staying connected as a status faculty member. I am confident that the enhancements that were made under Abi's leadership will continue to thrive in the care of the program's new director, Dr. Savithiri Ratnapalan."
Abi Sriharan's Impact on SLI
Dr. Abi Sriharan has served with distinction as the Program Director of the MSc SLI since 2018. She has championed the MSc SLI program modernization and advanced its mission of delivering top-quality leadership training for emerging clinician leaders in Canada and worldwide. She led the curriculum transformation to develop an accelerated program pathway for early-career physicians and other clinical professionals. During her term as the Program Director, she has focused on enriching the student experience through experiential learning opportunities and technology-enhanced teaching innovations. Under her leadership, IHPME has graduated 111 SLI graduates.
During her time with IHPME, she has received several grants, including those from CIHR, Connaught and SSHRC. Dr. Sriharan has built a thriving research portfolio in systems leadership, artificial intelligence, and work in the health sector.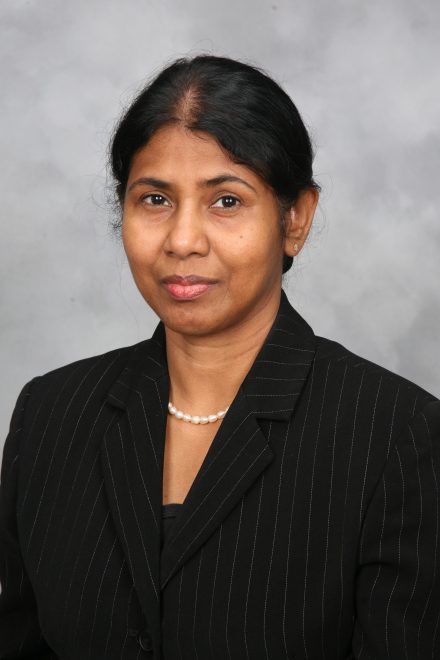 About Savithiri Ratnapalan
Dr. Ratnapalan is a Professor at the Department of Paediatrics and Dalla Lana School of Public Health, and a Clinician-Educator in the Divisions of Paediatric Emergency Medicine and Clinical Pharmacology and Toxicology at the Hospital for Sick Children.
Her research spans child health, health education, public health, and implementation science. She has extensive experience as a medical educator and has worked in Sri Lanka, the Middle East, Canada, and the United Kingdom. Dr. Ratnapalan has coached and mentored learners at multiple levels from medical students to faculty to successfully implement innovative projects and publish them in peer-reviewed journals. Her expertise in successful program implementation; sustained teaching effectiveness, coaching experience; publication record in peer reviewed journals; and commitment to collaborative transnational research will be of immense value for both faculty and students in this program.
"I am excited for the opportunity to serve the IHPME community along with SLI's talented faculty, staff, and students," said Savithiri. "I am looking forward to working with the team to achieve the program's goals of facilitating health professional learners to adapt, lead, and innovate system transformation."
Please join us in thanking Dr. Abi Sriharan for her service as the program's director, and help us congratulate our new SLI Program Director, Dr. Savithiri Ratnapalan.

Sign up for IHPME Connect.
Keep up to date with IHPME's News & Research, Events & Program, Recognition, e-newsletter.
Get in Contact
---
Communications
TBD
Email Address: ihpme.communications@​utoronto.ca
Manages all IHPME-wide communications and marketing initiatives, including events and announcements.