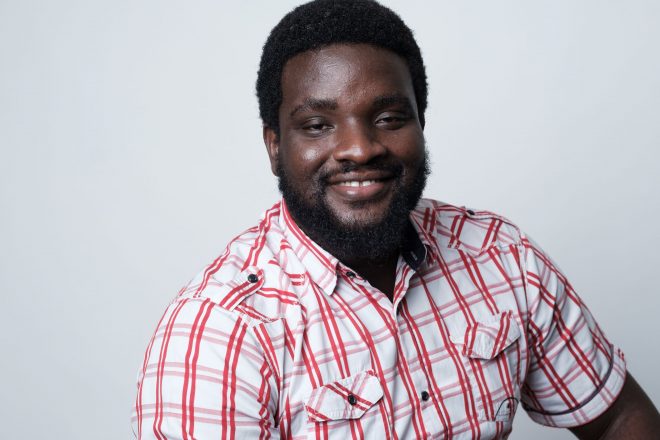 Otuto Amarauche Chukwu, one of IHPME's PhD students in our Health Systems Research (HSR) program, was recently awarded the 2022 Michael Decter Scholarship for Health Leadership and Policy Studies by SE Health. 
The award recognizes "high-performing students entering a first-year graduate health leadership or policy program who are passionate about making a difference in Canadian healthcare. The scholarship supports students across the country and reflects Michael Decter's exceptional health leadership and legacy."
How will winning the 2022 Michael Decter Scholarship impact Otuto's research?
"Winning this award is a significant endorsement on my vision to use policy and good leadership to address inequities and injustices in advancing the health of populations globally. The award has reinforced my desire to keep my focus in building my capacity in health policy and practice. The gains from the award will also support the review and data collection components of my research." ~ Otuto Amarauche Chukwu
"Otuto is a rising star in global health. This award recognizes his important contributions to research and practice in global health systems. It will be invaluable in supporting him to advance his vision to address injustices and inequities in health outcomes globally. I am excited for his journey and what he will achieve." ~ Professor Beverley Essue
Otuto's experience at IHPME…
"Through the courses I have taken so far, I have been exposed to theories, frameworks, and methods that I can apply in my research to generate knowledge that is impactful and useful for improving the health of populations. The amazing faculty and helpful staff have helped me navigate both the academic and non-academic components of my program successfully. My supervisor, Professor Beverley Essue, has been amazing in her guidance and mentorship. It is through her support that I got this award. So far, we have published a commentary together and have a couple more research works in the peer-review stage and advanced stage of manuscript development." ~ Otuto Amarauche Chukwu
More on Otuto's research…
"My research is on cancer control policy where I am exploring ways to improve access to cancer control services in low- and middle-income countries given the critical shortage of cancer doctors (oncologists). This research could be useful in developing models of care and practice guidelines to involve other cadres of advanced practice clinical professionals in expanding access to cancer control services." ~ Otuto Amarauche Chukwu
Read SE Health's statement on the 2022 Michael Decter Scholarship for Health Leadership and Policy Studies.

Sign up for IHPME Connect.
Keep up to date with IHPME's News & Research, Events & Program, Recognition, e-newsletter.
Get in Contact
---
Communications
TBD
Email Address: ihpme.communications@​utoronto.ca
Manages all IHPME-wide communications and marketing initiatives, including events and announcements.