Congratulations to IHPME faculty member, Dr. Quynh Pham, and the rest of her team at the Centre for Digital Therapeutics (CDTx), as they were awarded the equivalent of $30,000 from the UCL – U of T – Joint Call for Collaborative Projects, in the Seed-Funding for Emerging Global Talents stream. Dr. Pham is the Principal Investigator and Scientific Director at CDTx.
The team's collaboration will help advance the global acceptance of safe, effective, and evidenced-based digital therapeutics (DTx). The team at CDTx brings decades of experience in digital therapeutics and their partners are global leaders in real world evidence (RWE) generation at UCL Tobacco and Alcohol Research Group within the Department of Behavioural Science and Health, University College London. This grant will build on previous U of T global funding for the CANUK Collaboration for Digital Health Innovation, their joint venture with the University of Manchester which is now expanding to the University College London. In 2020, they received funds to form the CANUK Collab which was expanded in 2021 through the International Centre for Translational Digital Health to broaden the CANUK Collab's mandate towards commercializing DTx. This grant will enable the CANUK Collab to expand its membership and develop new expertise in RWE generation for DTx.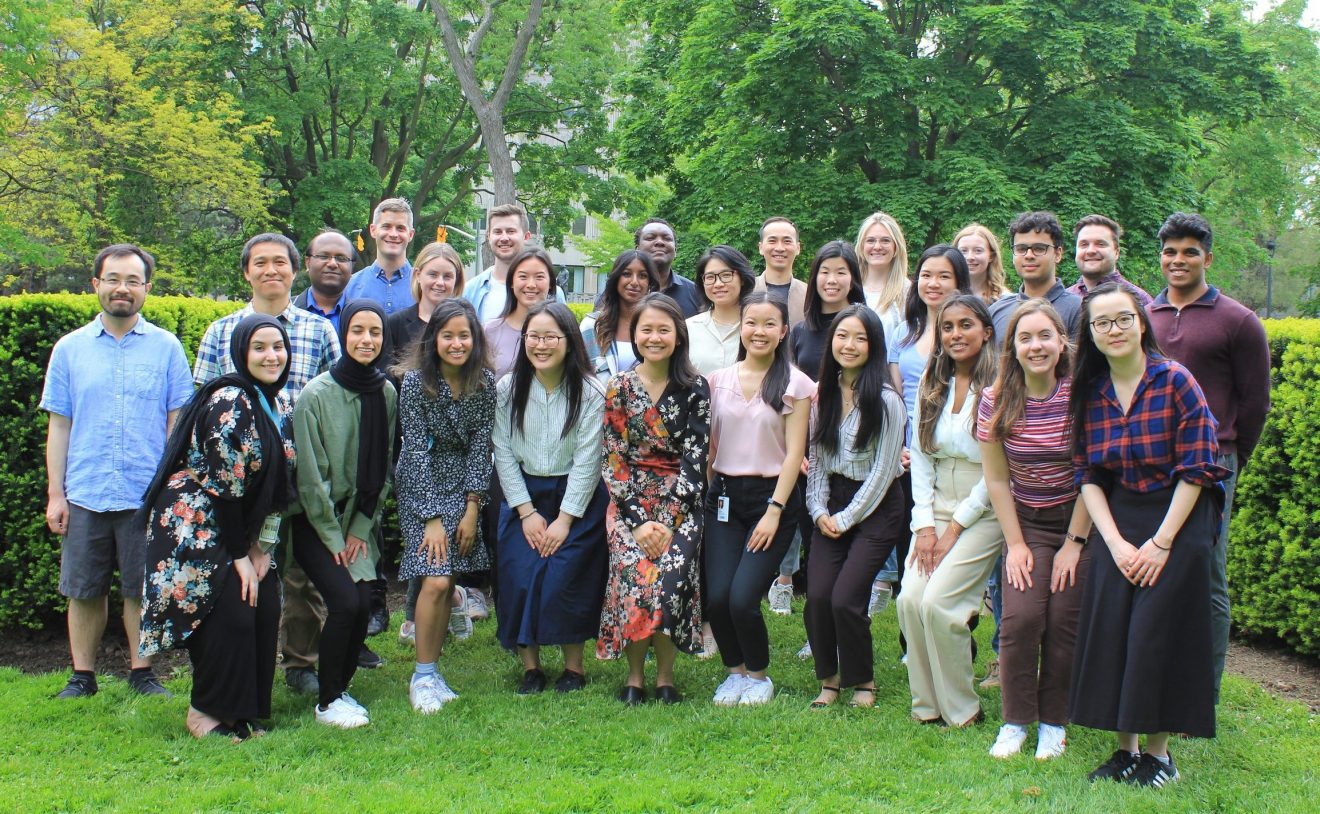 Abstract
Digital therapeutics (DTx) are evidence-based, clinically evaluated software used to treat, manage, and prevent diseases. Recently, there has been a shift towards using real-world evidence (RWE) to demonstrate the value of DTx. The emerging use of RWE provides an opportunity to develop effective and ethical DTx that produce meaningful outcomes for patients, providers, and the healthcare system. This work will explore how RWE can be generated alongside other methodological approaches to understand how, whether, and to what extent DTx is safe and effective.
Aim 1
Explore innovative approaches to incorporate RWE into the DTx product lifecycle. The team aims to consider the value of RWE to inform the design, development, implementation, evaluation, and commercialization of DTx. They will examine the breadth and depth of RWD generated by DTx and explore how these data can improve product development and impact. Their work will also examine the utility of RWE to enable efficient, agile, and patient-oriented learning about DTx.
Aim 2
Promoting Canada/UK harmonization of best approaches to evidence for DTx. They aim to establish cross-country ties to standardize our approaches to DTx evidence generation using RWE: (1) explore novel study methodologies to generate high-quality evidence in a timely and efficient manner, (2) select, define, and establish clinical and non-clinical endpoints to determine if the DTx is beneficial, and (3) explore value-based reimbursement aligned with regulatory pathways in Canada and the UK. They see equitable access, use, and benefit from DTx as a cross-cutting initiative. Considering and addressing equity in the ways they generate RWE will be a focal point to enhance project value.
Through their proposed programming comprizing seminars, lectures, and site visits, this partnership is intended to promote international knowledge translation and support capacity building to jointly generate RWE for DTx in future collaborations.
Key personnel
U of T's Team: Dr. Quynh Pham (lead applicant), Dr. Joseph Cafazzo, Dr. Emily Seto, Dr. Kaylen Pfisterer, Dr. Shumit Saha, Antonia Barbaric (trainee), Ting Xiong (trainee)
UCL's Team: Dr. Claire Garnett (lead applicant), Prof. Jamie Brown, Dr. Melissa Oldham, Dr. Dimitra Kale, Corinna Leppin (trainee), Larisa Dinu (trainee), Prof. Henry Potts
Grant details
UCL – U of T – Joint Call for Collaborative Projects in The Seed-Funding for Emerging Global Talents stream (£10,000 +$15,000 CAD). Original call for collaboration.

Sign up for IHPME Connect.
Keep up to date with IHPME's News & Research, Events & Program, Recognition, e-newsletter.
Get in Contact
---
Communications
TBD
Email Address: ihpme.communications@​utoronto.ca
Manages all IHPME-wide communications and marketing initiatives, including events and announcements.