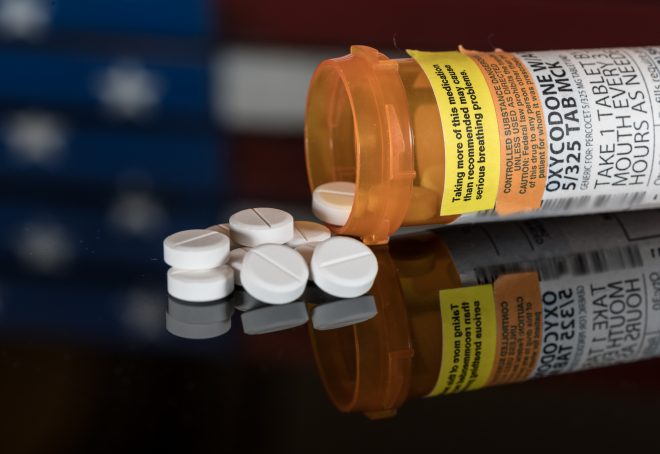 By Alisa Kim
Drug diversion in health care facilities, when prescription medications are obtained or used illegally, is on the rise in Canada. Nationally, reports of the loss of opioids and other controlled drugs have doubled annually since 2015. When drugs are lost or stolen within hospitals, everyone suffers. Drug diversion compromises the safety of patients and staff, increases health care costs and contributes to substance abuse in the population.
And yet, most Canadian hospitals do not have sufficient safeguards in place to detect and understand how drug diversion occurs—something Dr. Patricia Trbovich, an Associate Professor at the Institute of Health Policy, Management and Evaluation, hopes to change. She and her team, in partnership with the Institute for Safe Medication Practices Canada, have developed a free, online tool that helps hospitals identify the risk of drugs being lost or stolen within their organization, and offers guidance on how to address those risks.
Focusing on systems, not individuals
The approach in developing the tool was to pinpoint areas that make a hospital vulnerable to diversion, rather than targeting individuals who lose or steal drugs. "We saw this as an opportunity to look at it from a system perspective, seeing what is it in terms of the way we've configured our technologies, workflow processes and environments that is allowing for diversion to occur?" says Trbovich.
The diversion risk assessment tool addresses a huge and complex problem. The most commonly diverted drug is opioids, which is prescribed to relieve pain. Trbovich and Mark Fan, manager of Trbovich's research group HumanEra, published a study in CMAJ Open that looked at opioid losses from Canadian health care facilities from 2012 through 2017. Using Health Canada data, they found there were about 65,000 reports of loss during this period, equating to about 112 kilograms of opioids with a street value of about $136 million. "What makes this topic challenging is that we think losses and thefts are underdetected, and then potentially underreported. We don't know the relative contributions of those two things," says Fan, noting that any medication is at risk of going missing.
When we started talking to hospitals about it, they were saying, 'We know it happens, but we don't have a good way to track how often it happens.' Opioids might go missing for example, but they don't necessarily know what led to it going missing."

—Dr. Patricia Trbovich
Moreover, hospitals don't seem to know when or how medications are being lost or stolen. "When we started talking to hospitals about it, they were saying, 'We know it happens, but we don't have a good way to track how often it happens.' Opioids might go missing for example, but they don't necessarily know what led to it going missing. They are mandated to report to Health Canada when opioids go missing; often they report it back as 'unexplained loss,'" says Trbovich, who holds the Badeau Family Research Chair in Patient Safety and Quality Improvement at North York General Hospital.
Organizations can use the tool at no cost, but they must first register. The risk assessment examines how controlled drugs are managed throughout a hospital. Users are asked, for example, how discrepancies in inventory records are detected, how staff access controlled areas, and how processes around ordering, storage and transfer of medications to units within the hospital, and disposal are conducted.
The tool produces a risk score based on the information provided. Users can compare their score against other hospitals. There is also a reference guide that has recommendations to address areas of weakness, which was developed in collaboration with the Institute for Safe Medication Practices Canada and the Ontario Branch of the Canadian Society of Hospital Pharmacists.
Hospitals can re-do the assessment after implementing recommended safeguards, notes Trbovich. "Once they've addressed [vulnerabilities], they could then on a regular basis benchmark themselves against others or themselves if they want to see how they're improving."
To date, dozens of hospitals have signed up to do the risk assessment. The research team will analyze the aggregated results to provide an overview of the diversion risks in Canadian hospitals. The analysis will highlight differences in risk based on region, hospital size and technologies used so that organizations can learn from each other, says Fan. "Having this national 'snapshot' is going to help policymakers assess where we need to raise the floor on our safety practices across Canada, and to transfer the learnings. If we see some people are doing really well, it's something to celebrate and bring to other hospitals."
This project was funded by the Canadian Institutes of Health Research.

Sign up for IHPME Connect.
Keep up to date with IHPME's News & Research, Events & Program, Recognition, e-newsletter.
Get in Contact
---
Communications
TBD
Email Address: ihpme.communications@​utoronto.ca
Manages all IHPME-wide communications and marketing initiatives, including events and announcements.