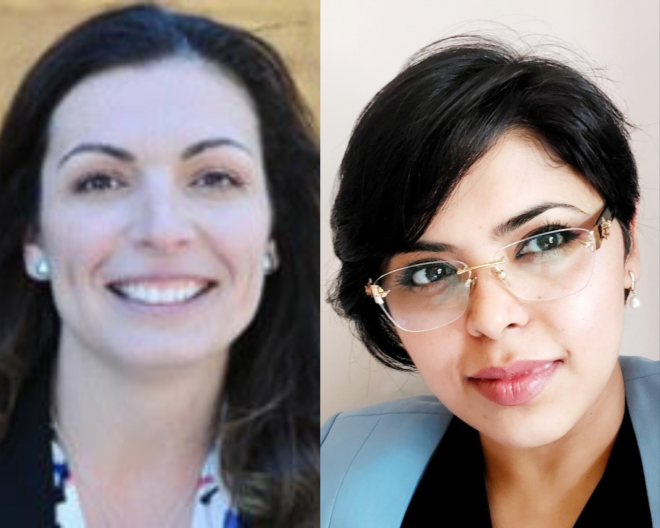 By Alisa Kim
For Dr. Nusrat Farhana, designing comprehensive systems of care is both an art and a science. Part of the challenge is "there is no recipe to follow, the problem is not necessarily clearly defined, and there may not be a known starting point of how to solve the issue," says Farhana, who is doing a 10-month fellowship through the OHT Impact Fellows program hosted by the Institute of Health Policy, Management and Evaluation (IHPME).
Farhana is part of the program's third cohort of fellows. The innovative program embeds early career researchers within Ontario Health Teams (OHTs) to support the implementation and evaluation of local priority projects and contribute to rapid learning and improvement. Ontario Health Teams represent a new model of care delivery that brings together providers from across health, community, and social sectors to function as a collaborative team. "The OHT Impact Fellows learn to apply their research skills in a real-world environment. They are working to improve and integrate care for patients," says Dr. Patrick Feng, who leads the program with IHPME faculty Drs. Ross Baker and Meghan McMahon.
Farhana, who completed her PhD in the Health Systems Research program at IHPME, works with the Hills of Headwaters Collaborative OHT, in the Dufferin-Caledon region. She is helping the team develop their strategic plan and is supporting the creation of an integrated care pathway for older adults. She is also leading the evaluation of interventions that target inappropriate use of emergency departments and alternate levels of care, which occurs when patients occupy a hospital bed but do not need the intensity of services provided in that setting.
Jen Bertoni, another OHT Impact Fellow, is working with Kiiwetinoong Healing Waters OHT, in northwestern Ontario. A registered occupational therapist, Bertoni is completing her Doctor of Science in Rehabilitation and Health Leadership at Queen's University. She says she was drawn to the program for the chance to be part of a community of scholars that is advancing learning health systems. "Being a clinician but also having experience administratively in health care for 15 years, I was excited to be part of a program that embedded knowledge generation processes into daily practices to improve health outcomes in northern Ontario" she says.
Her work thus far involves helping the team's mental health and addictions working group to identify priorities and develop implementation and evaluation plans. She is also working on a digital data initiative to explore an electronic screening and referral process to ensure timely care coordination. She hopes to help Kiiwetinoong Healing Waters OHT set up processes and plans that enable timely access to quality health care. "Northern Ontario has unique needs and being from the north, I wanted to support communities here. There are incredible people doing incredible work up here and I am grateful to work alongside them," says Bertoni.
I developed a deeper understanding of the health care system we have in Ontario, including the enablers and challenges it faces to move towards an integrated, people-centered system that takes a population health approach."

Dr. Sophiya Garasia, OHT Impact Fellow (2022–2023)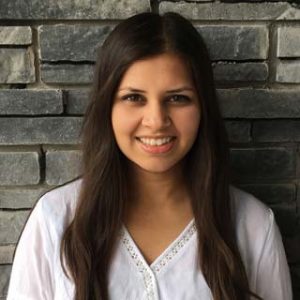 Fellows in the program receive ongoing training and mentorship and work closely with health system leaders. Dr. Sophiya Garasia, who was part of the program's second cohort of fellows, says the experience has been enriching. "I developed a deeper understanding of the health care system we have in Ontario, including the enablers and challenges it faces to move towards an integrated, people-centered system that takes a population health approach," she says.
During her fellowship with Central West OHT, which services the areas of Brampton, north Etobicoke, west Woodbridge, Malton and Bramalea, Garasia advised its mental health working group, gathered members' perspectives on the structure, processes, and logistics of the OHT, and supported the creation of a patient navigation service. She also analyzed population-level data to help with strategic planning.
Garasia presented her work at the International Conference on Integrated Care this past spring, where she received the award for outstanding research done in partnership with patients and caregivers. She says she is "grateful that the program provided the opportunity to attend the conference and connect with and learn from inspirational people who are at the forefront of integrated care."
For Farhana, being able to apply her academic skills and expertise to help reform and strengthen the health system is what she looks forward to in the year ahead. "I have learned that even with the most well-intentioned and learned policy makers, there is a disconnect between policy development and how policies come to life. With that appreciation, I wanted to learn how to develop sound policies that take into account the reality on the ground and how to implement policies that yield the most effective outcomes for the people we serve," she says.

Sign up for IHPME Connect.
Keep up to date with IHPME's News & Research, Events & Program, Recognition, e-newsletter.
Get in Contact
---
Communications
TBD
Email Address: ihpme.communications@​utoronto.ca
Manages all IHPME-wide communications and marketing initiatives, including events and announcements.