As part of the North American Observatory on Health Systems and Policies (NAO) Lecture Series we welcome Lynn Unruh and Gemma Williams on Thursday, February 10, 2022 at 12:00 PM (EST). This webinar is free of charge and open to anyone. Forward it to a friend who might be interested.
A conversation with experts in England and the United States on the COVID-19 pandemic
The United Kingdom and the United States experienced some of the world's highest COVID-19 death rates, and are the two countries that are most frequently compared with Canada in health systems and policy studies. In this NAO Lecture, two experts – Lynn Unruh and Gemma Williams – who have been involved in tracking the range of policy and system responses to COVID in their jurisdictions will provide insights into what went on and why.  We will consider what lessons we may learn from the COVID-19 policy responses taken in these two countries, including mistakes to avoid, and challenges to prepare for as we continue to deal with the direct and indirect consequences of the global pandemic.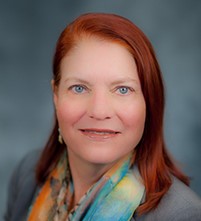 LYNN UNRUH is a Professor in the School of Global Health Management and Informatics, University of Central Florida. Lynn has published extensively in health management and policy areas such as: nurse staffing and quality in hospitals and nursing homes; the nursing workforce; the work environment in hospitals and nursing homes; the organizational responses of hospitals and nursing homes to reimbursement, regulatory, and market forces; and health insurance issues.

GEMMA WILLIAMS is a Research Fellow and member of the European Observatory of Health Systems and Policies' London Hub and is based at the London School of Economics and Political Science. She conducts comparative health systems research, focusing primarily on the health workforce, health financing policy, health inequities, healthy ageing, digital health, and migration and health.
Read Gemma's full biography here.
---
North American Observatory on Health Systems and Policies (NAO)
The North American Observatory on Health Systems and Policies (NAO) is a collaborative partnership of interested researchers, health organizations, and governments promoting evidence-informed health system policy decision-making. Due to the high degree of health system decentralization in the United States and Canada, the NAO is committed to focusing attention on comparing health systems and policies at the provincial and state level in federations.
---
Registration:
After registering, you will receive a confirmation email containing information about joining the meeting. 

Sign up for IHPME Connect.
Keep up to date with IHPME's News & Research, Events & Program, Recognition, e-newsletter.
Get in Contact
---
Communications
TBD
Email Address: ihpme.communications@​utoronto.ca
Manages all IHPME-wide communications and marketing initiatives, including events and announcements.