I am the Scientific Director of the Institute for Better Health at Trillium Health Partners and the Lead for the Learning Health System Portfolio. I am also the founder and Executive Director of Women Who Lead, a volunteer organization dedicated to supporting the career advancement and leadership development of women in the health sector. My career focuses on closing the gap between current performance and what science and experience tell us is possible. My team tackles healthcare's most persistent problems by examining the beliefs and behaviors that drive better outcomes and stronger team performance and identifying how context influences success (and failure). This approach provides insights into how to effect change at both individual and system levels.
I pursue collaborations with health system decision-makers to bridge the research to practice gap through the design of pragmatic evaluations of health service initiatives. Through partnerships with provincial, national, and international stakeholders, we focus on the principles of learning health systems, whereby the needs of the health system and the population its serves are prioritized and evidence is continuously communicated to relevant stakeholders. This approach to health services research is what drives impact across our work and ensures our research is positioned to support timely, evidence-based decision-making.
Research Interests:
Health System Leadership
Learning Health Systems
Implementation Science
Behaviour Change
Complex Interventions
My program of work draws on behavioural psychology and implementation science to design and evaluate interventions that address complex problems. To achieve this, my team examines the process and mechanisms of change, as well as the contextual factors that characterize success (and failure). This approach provides insights into what works best, for whom, and in what circumstance and helps to inform opportunities to scale up successful solutions across the system.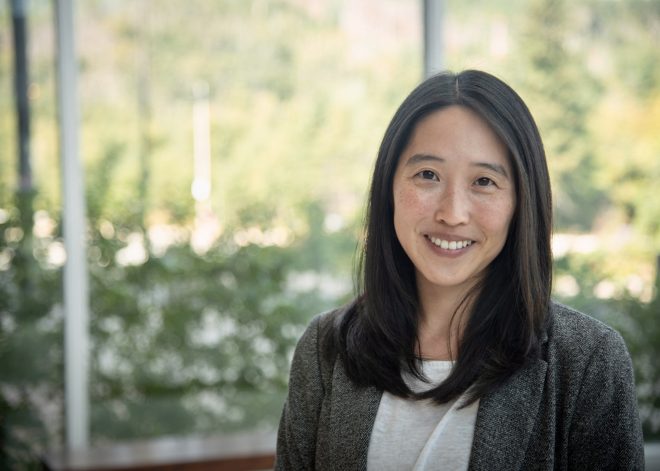 Daphne To
PhD Graduate Student
Thesis: Development of a Theory-informed Intervention to Support Effective Delivery of Minor Ailments Services by Community Pharmacists